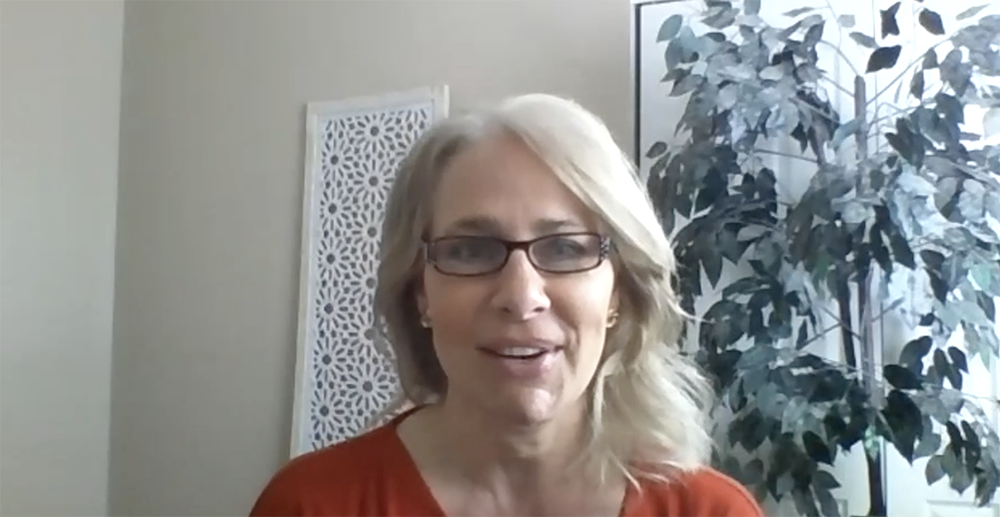 Lanette Siragusa addresses College of Nursing students.
National Nursing Week was marked on May 10 – 16, with the theme "we will answer the call" inspired by the important role nurses have played during the global COVID-19 pandemic.
The College of Nursing honoured the week with an online celebration on May 12 featuring a keynote presentation by Shared Health chief nursing officer and UM alumna Lanette Siragusa.
"This is the second Nursing Week that we have celebrated in the midst of a global pandemic," Siragusa said. "I would like to thank all the students, staff and faculty for your contributions over the last 14 months."
Siragusa, a familiar face to Manitobans through her regular media briefings with chief provincial public health officer, Brent Roussin, discussed how nursing students have an opportunity in times like this to "step up and stand out" in their contributions and grow in their learning alongside the rest of the health profession.
"These are the times that shape us and the times that actually change us," she said. "I'm so inspired to work with all of you."
She also discussed her nursing journey, from finding her voice as a student in what was then known as the School of Nursing at UM to becoming a household name as incident commander of Manitoba's COVID-19 response over the last 14 months.
The celebration opened with a land acknowledgement with Tyla Turman, coordinator and academic coach of Mahkwa omushki kiim: Pathway to Indigenous Nursing Education (PINE) and a prayer from Elder Margaret Lavallee, and an address from Knowledge Keeper in Residence Leslie Spillett, who spoke about the work and importance of Indigenous Nurses in our community.
Melanie MacKinnon, executive director, Ongomiizwin – Health Services spoke about her own nursing journey and how her connections to the indigenous community were able to affect positive change and offer perspective in COVID planning.
College of Nursing dean Dr. Netha Dyck also addressed students and presented a "Where are they now?" video, catching up with several alumni who are currently working throughout Manitoba and Canada.
"Over the years, the College of Nursing has prepared nearly 10,000 nurses and nurse leaders who are providing exemplary service right here in Manitoba and, indeed, around the world," Dyck said.