Professor led creation of renowned research centre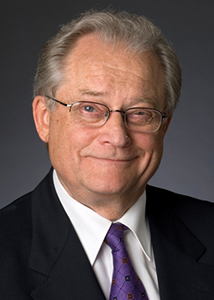 John Foerster [B.Sc.(Med.)/61, MD/61], a professor emeritus who played a vital role in advancing medical research in Manitoba, passed away in August 2021.
Foerster, who arrived in Canada as a teenage immigrant from Germany, earned his medical degree at UM and became a specialist in hematology and oncology. He joined the faculty in 1969.
In 1986, he was appointed the first executive director of research at St. Boniface Hospital, a position he held until 2005.
Foerster launched what is now the St. Boniface Hospital Albrechtsen Research Centre with a modest budget and small forces. By his retirement in 2006, the renowned facility had grown to include more than 190 research and support personnel, with a budget of more than $7 million.
Under his leadership, the hospital acquired Manitoba's first MRI scanner and opened what is now the Dr. John Foerster Centre for Health Research on Aging.
In 2006, Foerster received the Distinguished Alumni Award from UM and the St. Boniface Hospital Foundation's International Award.
In 2016, he was named to the Order of Canada for his contributions to health-care administration and the creation of the St. Boniface Hospital Albrechtsen Research Centre.
Groundbreaking physician honoured for service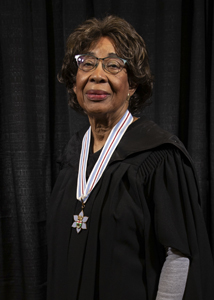 June James [B.Sc./63, B.Sc.(Med.)/67, MD/67], who was the first woman of colour to be admitted to medical studies at UM, received the UM Board of Governors' highest honour, the Distinguished Service Award, at 2022 Spring Convocation.
James emigrated from Trinidad in 1960. After graduating as a physician in 1967, she became an innovator in the areas of asthma and allergy. She was a faculty member in immunology at what is now the Max Rady College of Medicine.
She established Manitoba's first Family Asthma Program and was a founding member of the Manitoba Allergy Society.
In 2003, James became president of the College of Physicians and Surgeons of Manitoba – the first Black president of a provincial medical college in Canada. She also provided leadership to many community organizations.
Her contributions to UM included serving on the boards of the Alumni Association and St. John's College. As a human rights advocate, she presented briefs to provincial bodies on issues such as racism in schools and gender equity.
James's previous honours include the Order of Manitoba and Doctors Manitoba's Physician of the Year Award.
Ongomiizwin leader recognized with national award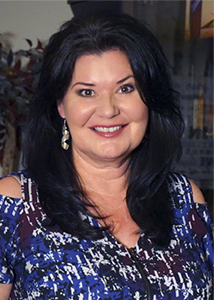 Melanie MacKinnon [BN/96], head of Ongomiizwin, the Indigenous Institute of Health and Healing in the Rady Faculty of Health Sciences, and executive director of its Health Services branch, received a 2022 Indspire Award for her achievements in health.
The national Indspire Award is the highest honour the Indigenous community bestows upon its own people.
MacKinnon, a nurse and health-care executive leader, is a member of Misipawistik Cree Nation. She is a tireless advocate for equity in care for Indigenous communities.
During 2020-2021, she co-led the Pandemic Response Co-ordination Team to address the COVID-19 challenges for Indigenous communities in Manitoba. She brought together complex, multijurisdictional health-care service organizations to work collectively.
Under her leadership, Rapid Response teams, interprofessional groups of health-care providers, were deployed within 24 hours to First Nations communities during outbreaks. She also co-led the COVID-19 vaccination project in all 63 Manitoba First Nations.
MacKinnon was named one of Canada's Top 100 Most Powerful Women of 2021 by the Women's Executive Network.