Champion for women's health honoured by UM

Jen Gunter [MD/90], a UM alumna who is a bestselling author, New York Times columnist and self-described "warrior" for women's health, received an honorary doctor of laws degree from UM at Spring Convocation.
The Winnipeg-born, California-based gynecologist rose to fame as a fierce online critic of health misinformation and dubious "wellness" products for women. She went on to write the bestsellers The Vagina Bible and The Menopause Manifesto.
"I view myself as a truth-teller," Gunter told RadyUM. "I have no conflicts of interest and I speak for no one but myself."
Gunter wrote an earlier book, The Preemie Primer, to help parents after her own  experience of giving birth to extremely premature triplets, one of whom died at birth.
A passionate champion for women's reproductive and sexual health, Gunter starred in the CBC Gem docuseries Jensplaining.
In addition to contributing regular health columns to The New York Times, she has written for The New Republic and many other publications and has a blog called The Vajenda.
UM honoured Gunter in recognition of her contributions to gynecology and her advocacy for accessible medical information and women's health.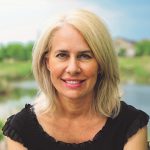 Nursing alumna named CEO of Shared Health
Lanette Siragusa [BN/95, MN/08], who served as Manitoba's COVID-19 co-incident commander, has been appointed chief executive officer of Shared Health.
Siragusa initially joined Shared Health, the organization that oversees the delivery of health care in the province, in 2017 and served as its chief nursing officer and provincial lead of health system integration and quality.
"Lanette Siragusa is a born leader whose vast experience in health care makes her a natural choice to lead our organization," said Brenna Shearer [BMROT/86], chair of  Shared Health's board of directors, in a news release.
In early 2022, Siragusa was named vice-dean of education at UM's Rady Faculty of Health Sciences. She will remain in that position at a reduced appointment.
Her roles as CEO of Shared Health and vice-dean of education will be complementary,  said Peter Nickerson [B.Sc.(Med.)/86, MD/86], dean of the Rady Faculty.
"The Rady Faculty will continue working collaboratively with Shared Health in  developing a rigorous health workforce plan, as well as opportunities to evolve interprofessional models of care to create a sustainable workforce," Nickerson said.
Faculty member bore witness to Holocaust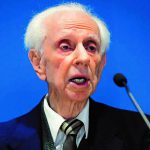 Stefan Carter [MD/54, M.Sc./56], a Jewish physician whose Holocaust survival story is included in the Canadian Museum for Human Rights, passed away in February at the age of 94.
Born in Poland in 1928, Carter was imprisoned in the Warsaw Ghetto as a child. His mother was sent to a death camp and his father was believed killed in the Warsaw Ghetto Uprising.
Relatives helped Carter to escape. At age 20 he immigrated to Canada, where he earned  his medical degree at UM in 1954.
He completed postgraduate training at Columbia University and the Mayo Clinic before returning to Winnipeg to work as a physiologist and vascular researcher.
He became director of the vascular laboratory at St. Boniface Hospital, publishing and presenting widely in the field of vascular medicine. He taught at the UM medical school for more than 40 years. His son Joel Carter [B.Sc.(Med.)/91, MD/91] also graduated  from UM in medicine.
The elder Carter told his story in the book From Warsaw to  Winnipeg and often gave talks to maintain awareness of the Holocaust.
He was  honoured in 2003 with an award from the St. Boniface Hospital Foundation.