Meaningful Gifts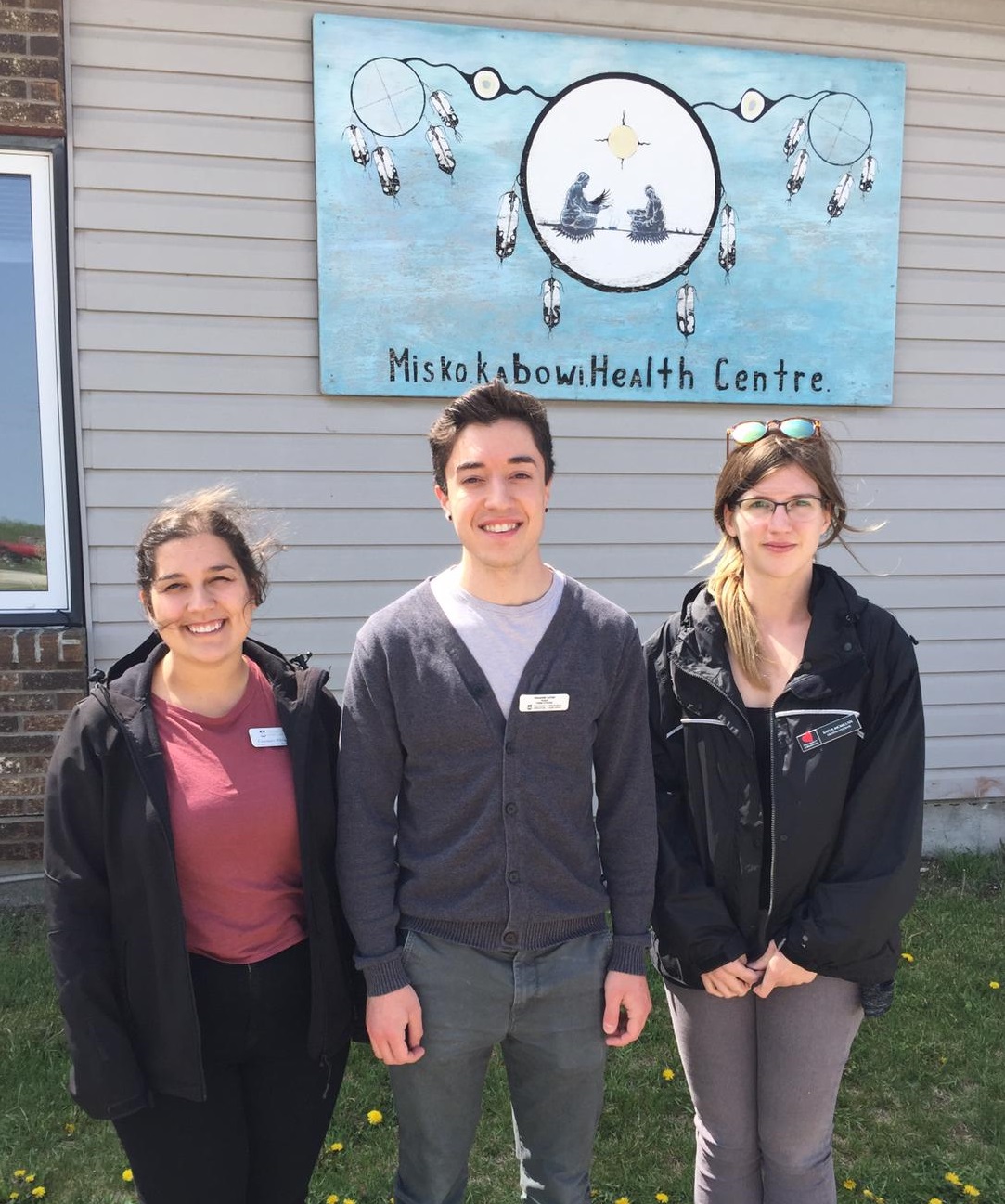 The COVID-19 pandemic has been one of the most difficult times of our lives. Even though we've seen unimaginable suffering, our community has come together to support one another in ways that will be felt long after the crisis is over.
To recognize the incredible support of our community, we recently compiled our annual Gratitude Report. Within its pages, you'll discover inspiring stories about the impact philanthropy has on students and research in the Rady Faculty of Health Sciences and at UM as a whole. To read the report, visit our website at umanitoba.ca/community/giving/gratitude-report.
One feature in the report highlights the CMA Foundation, the philanthropic arm of the Canadian Medical Association. In April 2020, when the effects of COVID-19 were starting to escalate, the foundation established a bursary program to help ease the financial burden on students in the Max Rady College of Medicine. The program supported more than 150 students and 74 residents.
"Through the CMA Foundation's donation, I am able to resume work on my research and complete my schoolwork on time," said Anna Jafri, a bursary recipient. "It truly made a difference for me, and I am extremely grateful."
Generous donors have also contributed to COVID-19 research. A gift from Hector Ma [MD/59] has helped to support the holder of the Dr. Lyonel G. Israels Chair in Hematology, Dr. Ryan Zarychanski [B.Sc./95, B.Sc.(Med.)/00], in conducting research on much-needed treatments for COVID-19.
Ma, a former student of Lyonel G. Israels [MD/49, M.Sc./50], made the gift to honour the influential professor. "My Medicine 1 and Medicine 2 days remain in my memory very vividly – especially Professor Lyonel G. Israels' clear manner of delivering important knowledge in hematology," Ma recalled.
Members of the Rady community contribute to the faculty in many ways. From gifts of stocks and securities to estate planning, our team can work with you to ensure your support will have the biggest impact.
The late Dr. JoAnne Buggey chose to honour her father, Leslie F. Buggey [Dip.Pharm/25], an alumnus in pharmacy, by establishing a chair in his name. While JoAnne Buggey made many gifts to the College of Pharmacy during her lifetime, she realized her ultimate gift through her estate.
Corporate philanthropy helps make it possible for students to participate in valuable programs like the RBC Experiential Learning Travel Initiative. This program, funded by RBC Financial Group, enables students from across the Rady Faculty to travel to northern and remote Indigenous communities to gain experience in the complex health issues affecting these populations.
The result is stronger partnerships in Indigenous communities, and the development of a new generation of health-care professionals who can respond compassionately to the unique needs of Indigenous patients.
"It has been an incredibly positive and eye-opening experience, and I am very honoured to have received this fieldwork opportunity," said Caitlin Wakeman, an occupational therapy student who traveled to Nunavut.
Throughout every college of the Rady Faculty, donors are playing a vital part in the success of students and researchers.
If you would like to learn more about how you can get involved with the Rady Faculty of Health Sciences or one of its five colleges, we would be happy to connect with you. Please contact me at stephanie.levene@umanitoba.ca.
BY STEPHANIE LEVENE
Associate Vice-President, Alumni and Donor Relations, University of Manitoba