Alumna assists with pandemic preparedness in India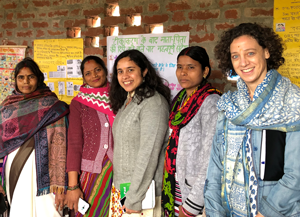 Alumna and faculty member Marissa Becker [MD/99] was part of a team that helped Uttar Pradesh, the most populous state in India, prepare for the escalation of COVID-19.
Becker, associate professor of community health sciences, internal medicine and medical microbiology, works for the UM Centre for Global Public Health and lives in India with her husband and two children.
UM leads the Uttar Pradesh Technical Support Unit, funded by the Bill & Melinda Gates Foundation. It normally focuses on maternal and child health. But in light of the pandemic, the unit helped the state government with urgent priorities such as assessing health facility preparedness, setting up a COVID-19 call centre and producing guidelines on infection control.
On March 23, on the advice of the Canadian government, Becker and her family returned to Manitoba. But she continued to work remotely. "I hope to get back as soon as I can," she said.
Becker, an infectious disease specialist, said India's widespread poverty and inequitable access to health care pose daunting challenges.
"Crises like this always hit the most vulnerable the hardest," she said of the pandemic. "Ever since the U of M started to partner in improving public health programs in India nearly 20 years ago, reaching those who are most vulnerable has been one of our core principles."
Face coronavirus with courage, alumnus urges medical peers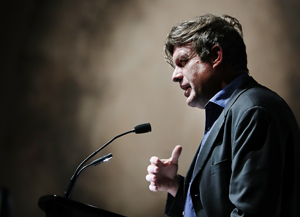 In a speech in February, physician and author Kevin Patterson [MD/89] called on doctors and medical students to summon courage to confront the looming pandemic.
"The position of the most vulnerable among us will be more precarious than ever," Patterson said. "It will be the job of physicians … to work for them and work with them, even in circumstances where our own health is imperiled, as it will be. This is our obligation."
Patterson was the guest speaker at the annual Teacher Recognition and Manitoba Medical Students' Association Awards Dinner at the Canadian Museum for Human Rights.
Raised in Selkirk, Man., he completed his UM medical degree in 1989 and started his career as a military doctor. His five books include a gritty war novel inspired by his stint at a military hospital in Afghanistan. He practises in Nanaimo, B.C. and on Salt Spring Island, B.C., where he lives.
For 25 years, he has also served isolated communities in Nunavut as a physician with the UM northern medical unit, now called Ongomiizwin – Health Services. Recalling acts of heroism by nurses and doctors in the North, he said a life in medicine ultimately demands individual conviction.
"We're going to have to be strong," he said, "because vulnerable people will require us to be strong."
Pediatric dentistry grads among top scorers on U.S. exam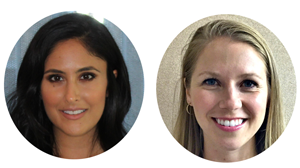 Two graduates of the master's program in pediatric dentistry at the Dr. Gerald Niznick College of Dentistry were awarded the 2019 Richard C. Pugh Achievement Award.
Dr. Rena Sihra [M. Dent/19] and Dr. Tara Kennedy [M. Dent/19] received the honour, which goes to those who score in the top three per cent on the American Board of Pediatric Dentistry Qualifying Examination.
About 500 people take the exam each year. The two UM grads, who completed the three-year master's program in 2019, were the only candidates from a Canadian university to earn the Pugh award that year.
Sihra and Kennedy spent long hours studying together. "We challenged each other," Sihra said.
Although they didn't plan to work in the United States, their professors encouraged them to take the American exam as practice for writing the Canadian board exam, and in case they ever wanted to practise south of the border.
Now pediatric dentistry specialists, Sihra and Kennedy said their time at UM helped them grow as dental professionals. Having the opportunity to treat a diverse range of child patients was one of the factors that made the program strong and prepared them well, Sihra said.
Kennedy is now working at the Royal Children's Hospital in Melbourne, Australia, and Sihra is in private practice in Calgary.