UM tops world for highly cited papers in antibiotics
---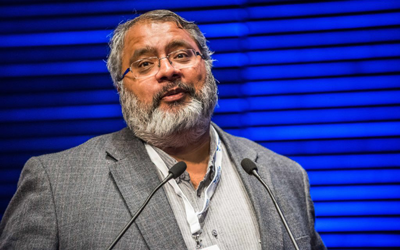 An analysis of the 100 most-cited papers in the field of antibiotics and antimicrobials shows that UM has more contributions than any other educational institution in the world.
The study, published in the journal Antibiotics, found that UM professors were linked to five of the 100 most-cited papers of all time in the field.
"There has been a high level of excellence at the University of Manitoba for a very long time," said Dr. Anand Kumar, professor of internal medicine, medical microbiology/infectious diseases and pharmacology/therapeutics.
An influential 2006 paper by Kumar, demonstrating that the faster a patient with septic shock is treated with antibiotics, the better their survival, ranks seventh on the Top 100 list.
The 33rd-most cited paper was authored in 2001 by UM faculty, including Dr. Nick Anthonisen. It showed the benefits of giving antibiotics to patients with exacerbations of chronic obstructive pulmonary disease.
Dr. Eric Bow, professor of internal medicine, co-authored two papers on the list, ranked 49th and 58th. Both are guidelines for using antimicrobial agents in cancer patients with neutropenia (a low level of a type of white blood cell).
A 1981 paper by former UM professor Dr. Marc Gurwith was the first to describe antibiotic-associated clostridium difficile colitis, a serious cause of hospital-acquired diarrhea. That paper ranks 73rd for citations.