Full-dose blood thinners benefit COVID-19 patients
---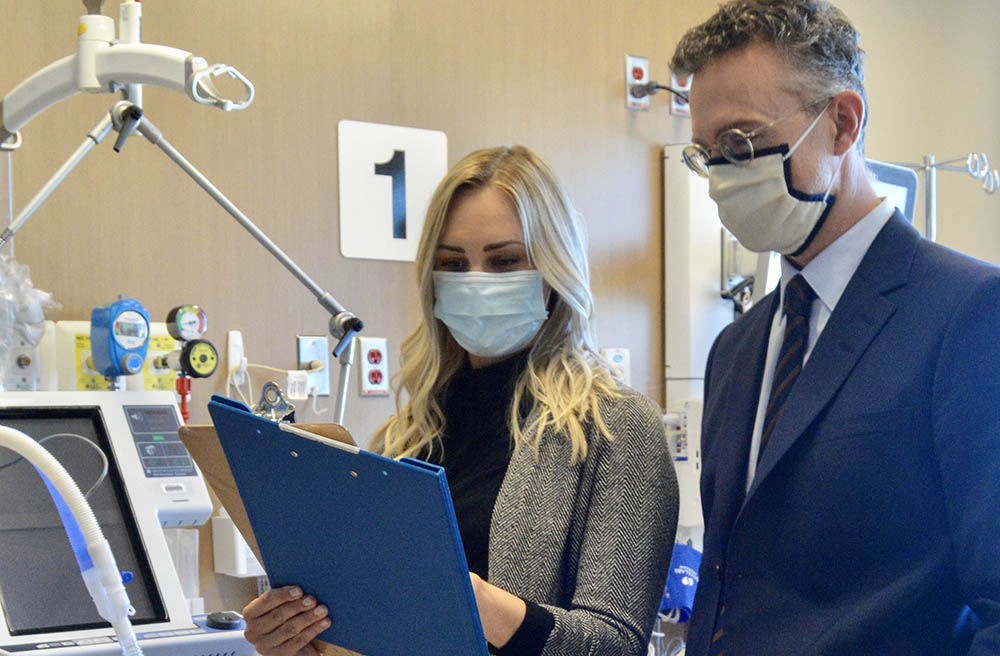 A UM research team has emerged as a global leader in conducting trials of blood-thinning drugs to treat COVID-19.
Dr. Ryan Zarychanski [B.Sc./95, B.Sc.(Med.)/00], associate professor of internal medicine and senior scientist at the CancerCare Manitoba Research Institute, co-led an international clinical trial that produced an important finding in January: Giving full-dose heparin (blood thinner) treatments to moderately ill patients hospitalized for COVID-19 reduced the requirement for vital organ support.
"The goal … is not just to reduce blood clots, but more importantly, to reduce mortality and prevent people from needing ICU-level care or developing multi-organ failure," Zarychanski said.
The trial showed that full doses were safe, and superior to the lower doses typically given to prevent blood clots in hospitalized patients. The treatment can prevent patients who are not in the intensive care unit (ICU) from becoming severely ill.
"Our results have the potential to define a new standard of care for moderately ill, hospitalized COVID-19 patients," Zarychanski said.
The team previously found that full-dose blood thinners were not beneficial when started in the ICU in critically ill COVID-19 patients.
Saliva from UM dental personnel aids COVID-19 research
---
Students, faculty and staff in dentistry and dental hygiene at UM are contributing their saliva to a study of COVID-19 in clinics at Canada's 10 dental schools.
The study, led by McGill University, received $1.4 million from the federal COVID-19 Immunity Task Force. Volunteer participants are submitting monthly saliva samples. Their immunity will continue to be tracked after they are vaccinated.
"We'll be able to analyze whether differences in infection-control protocols among the university clinics across Canada affect infection rates," said the UM lead for the study, Robert Schroth [DMD/96, M.Sc./03, PhD/11], professor of preventive dental science in the Dr. Gerald Niznick College of Dentistry and of pediatrics/child health and community health sciences in the Max Rady College of Medicine, and researcher with the Children's Hospital Research Institute of Manitoba (CHRIM).
"We'll also investigate whether specific occupational roles and sociodemographic backgrounds put people working in university-operated clinics, labs and offices at higher risk."
Schroth said students, faculty and staff know the clinics have already implemented stringent infection-control measures. "By participating in this study, they'll contribute to research that will be used to make dental clinic working conditions even safer."
Innovative study tests virtual-reality yoga
---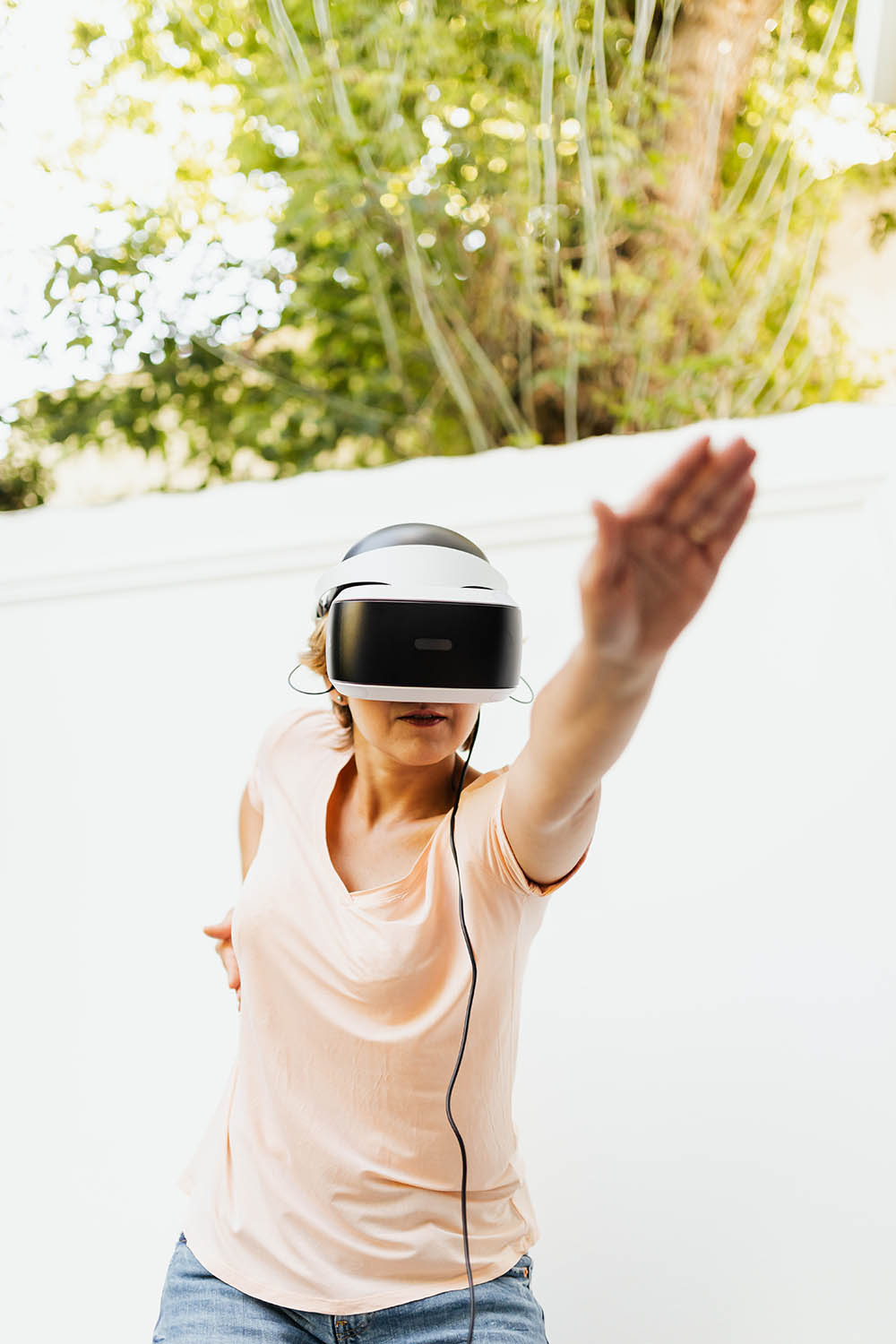 Stroke survivors in rural Manitoba will wear virtual reality (VR) headsets for yoga sessions and memory-training exercises in an innovative pilot study.
As the recipient of the Gerry McDole Professorship in Improved Healthcare Delivery to Rural, Remote and Underserved Populations of Manitoba, funded by AstraZeneca Canada, Dr. Amine Choukou will develop and test a VR-based rehabilitation program.
"A person in a rural or remote community typically has to travel for post-stroke rehabilitation appointments," said Choukou, assistant professor of occupational therapy in the College of Rehabilitation Sciences.
"We believe that rural stroke survivors will benefit from guided rehabilitation sessions in a virtual-reality environment. They can do this in their own homes, with a VR headset and laptop computer that we will supply. Volunteers will help the stroke survivors with the technology. The yoga movements will be in a sitting or standing position."
March of Dimes Canada will help to facilitate the study.
"We expect to see improvement in participants' arm and hand function, balance and mobility, and cognitive performance," Choukou said. "We also predict reduced frailty and fewer falls."
Research projects engage youth, families
---
Roberta Woodgate [BN/89, MN/93, PhD/01], distinguished professor in the College of Nursing, has been awarded nearly $1.3 million from the Canadian Institutes of Health Research (CIHR) to study a model for delivering mental health services to First Nations youth via technology such as teleconferencing.
Working closely with First Nations communities, Woodgate will evaluate how culturally appropriate and effective the distance-based model is for improving youth access to mental health services.
The professor, who holds a Canada Research Chair in child and family engagement in health research and healthcare and is a CHRIM researcher, also received $358,594 from the CIHR to study the recent lived experiences of families with immunocompromised children.
Such families "encounter many challenges and inequities, such as financial difficulties, poorer physical and psychological health, social isolation and marginalization," Woodgate said. "We have limited understanding of these families' experiences during the COVID-19 crisis."
Another Woodgate project, awarded $761,176 by the CIHR, will involve young immigrants and refugees in co-designing culturally sensitive mental health supports for youth like themselves. Parents will also participate. The researchers will develop a digital mental health self-management prototype.
Authors examine women's rate of knee injury
---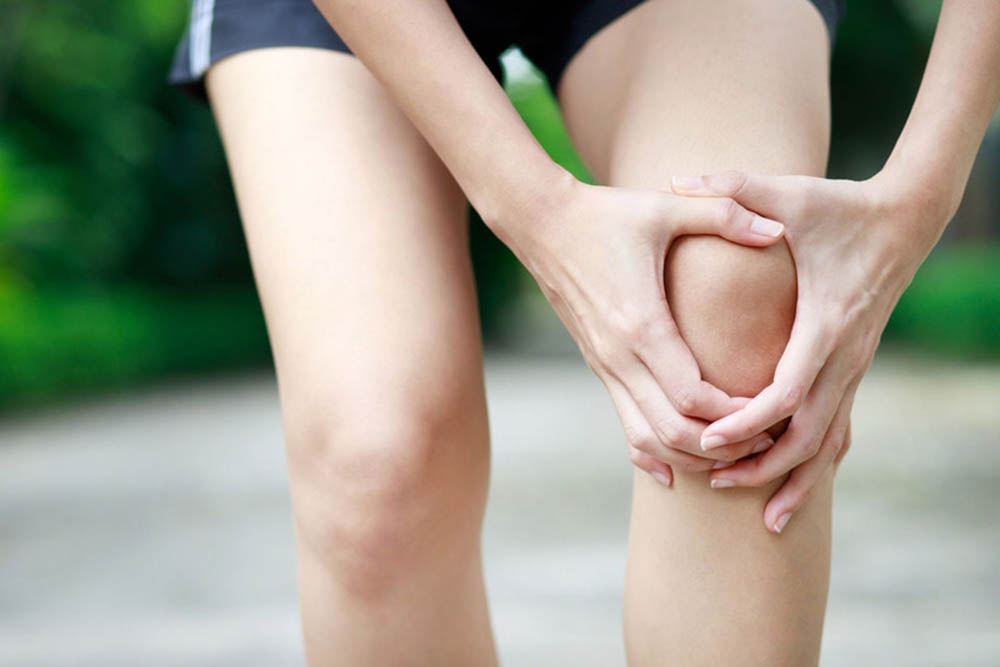 The reason women are more prone to knee injury in sport has more to do with gendered environments than female biology, says a paper co-authored by Joanne Parsons [BMRPT/03, M.Sc./09, PhD/14], associate professor of physical therapy in the College of Rehabilitation Sciences and researcher with CHRIM.
Women athletes are said to be three to six times more likely than men to suffer an anterior cruciate ligament (ACL) knee injury – common in sports that involve sudden changes in direction, such as basketball, soccer and tennis.
The paper was published in March in the British Journal of Sports Medicine. It argues that gendered expectations of physical abilities; inequitable access to funding, training, and facilities such as weight rooms for women's sport; and gender-based differences in post-injury rehabilitation all play roles in the higher female rate of this injury.
"We need to stop reducing girls and women who experience an ACL injury down to their hormones and biology," Parsons said.
"I hope this study is the start of a real, lasting conversation about how bigger societal forces play a significant role in the sport opportunities and experiences of girls and women."
PharmD students get taste of practice-based experience
---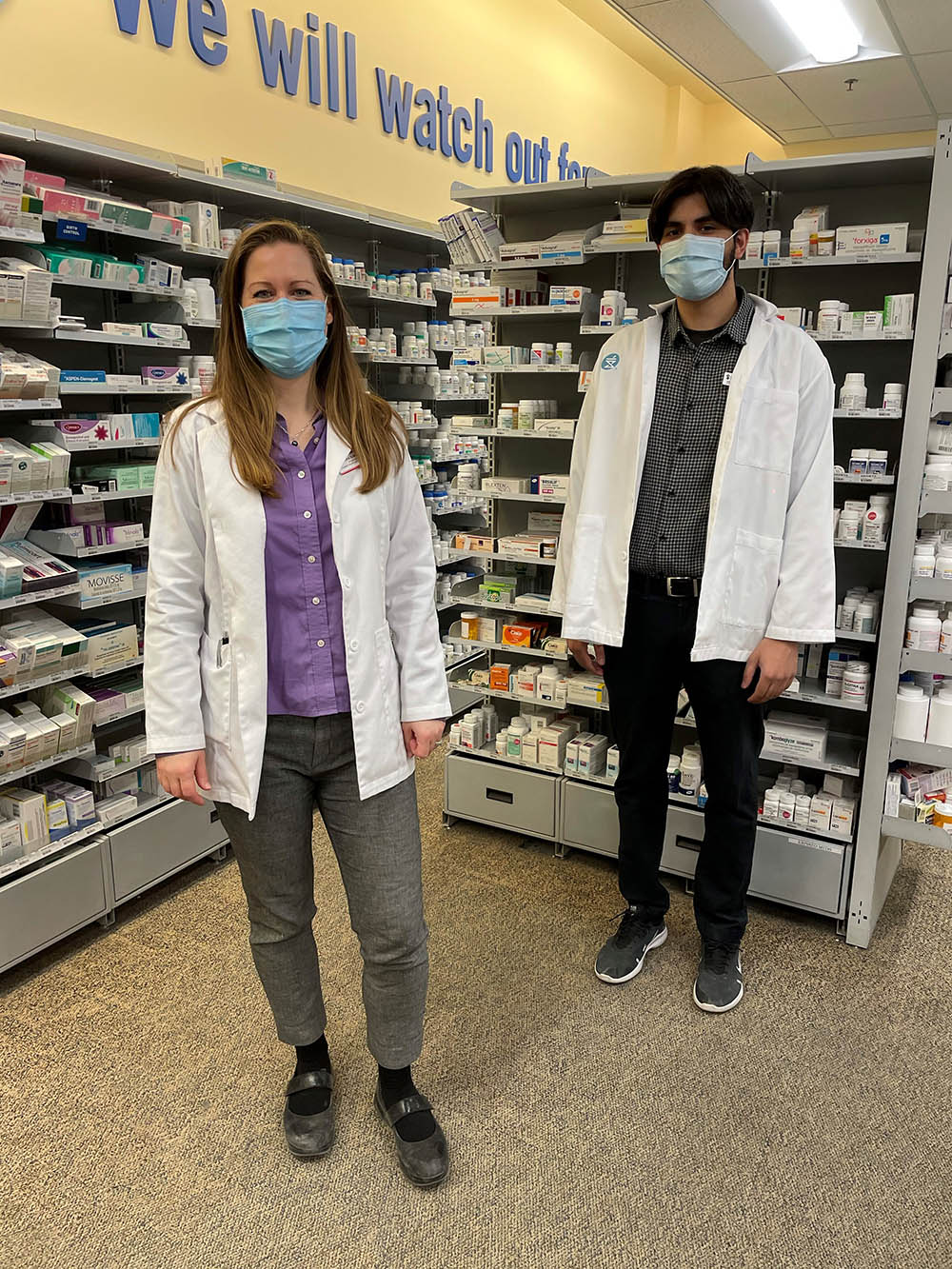 Karn Chahal was nervous about his first rotation in a community pharmacy. But after four weeks of supervised, hands-on experience at a Shoppers Drug Mart, from dispensing medications to advising patients, the second-year doctor of pharmacy (PharmD) student didn't want to leave.
"I felt like I belonged there after a couple of weeks," said Chahal, one of 52 students who completed the first experiential rotations in community pharmacies held under the PharmD program.
The new undergraduate program re placed the B.Sc. (Pharm) program two years ago, and Chahal's class will be the first to graduate with PharmD degrees in 2023.
Pharmacist P.J. Perez [B.Sc.Pharm/15], an experienced preceptor (professional who supervises learners) at another Shoppers Drug Mart, was impressed by his PharmD student's knowledge. "The [new] requirements for what they need to complete for their rotation were a learning experience for me," Perez said.
Chahal said he learned a lot about fielding questions from patients and collaborating with doctors. "It made me really motivat ed," he said. "All the stuff we're learning in the classroom comes up in practice."
'Lab-on-chip' device developed at UM
---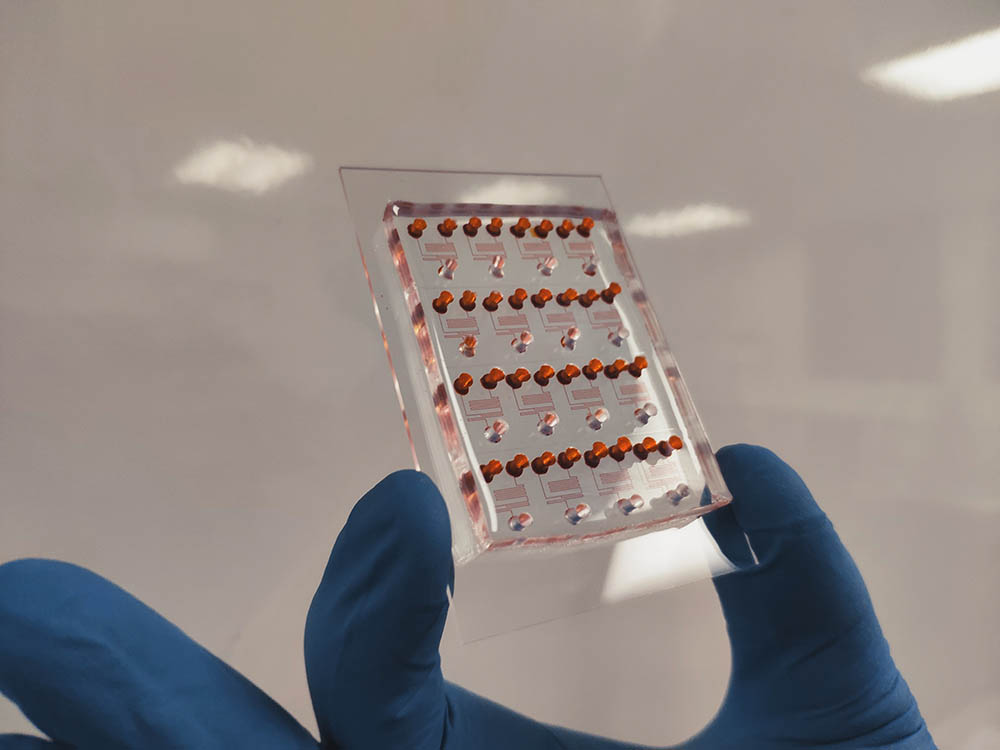 UM researchers have developed a credit card-sized device to test for chronic kidney disease. The device, called the Microfluidic Albumin Testing Lab on Chip (MATLOC), produces a highly accurate test result in five minutes.
The device measures albumin, a protein in urine that is the first sign of kidney damage. Its design uses microfluidics, also known as lab-on-chip technology.
"We've taken a test that is normally done in a laboratory on a big, expensive machine and we've miniaturized it … in a much cheaper device," said Claudio Rigatto [B.Sc.(Med.)/93, MD/93], associate professor of internal medicine in the Max Rady College of Medicine.
The researchers said the diagnostic tool is particularly needed in rural and remote communities.
"We have drugs and treatments that can stop chronic kidney disease if we catch it early. To do that requires testing," said Rigatto, who is also affiliated with the Chronic Disease Innovation Centre at Seven Oaks General Hospital.
The UM Partnerships and Innovation office has patented the MATLOC, exclusively licensing the technology to My Health Logic Inc.
Orthodontics student wins at Research Day
---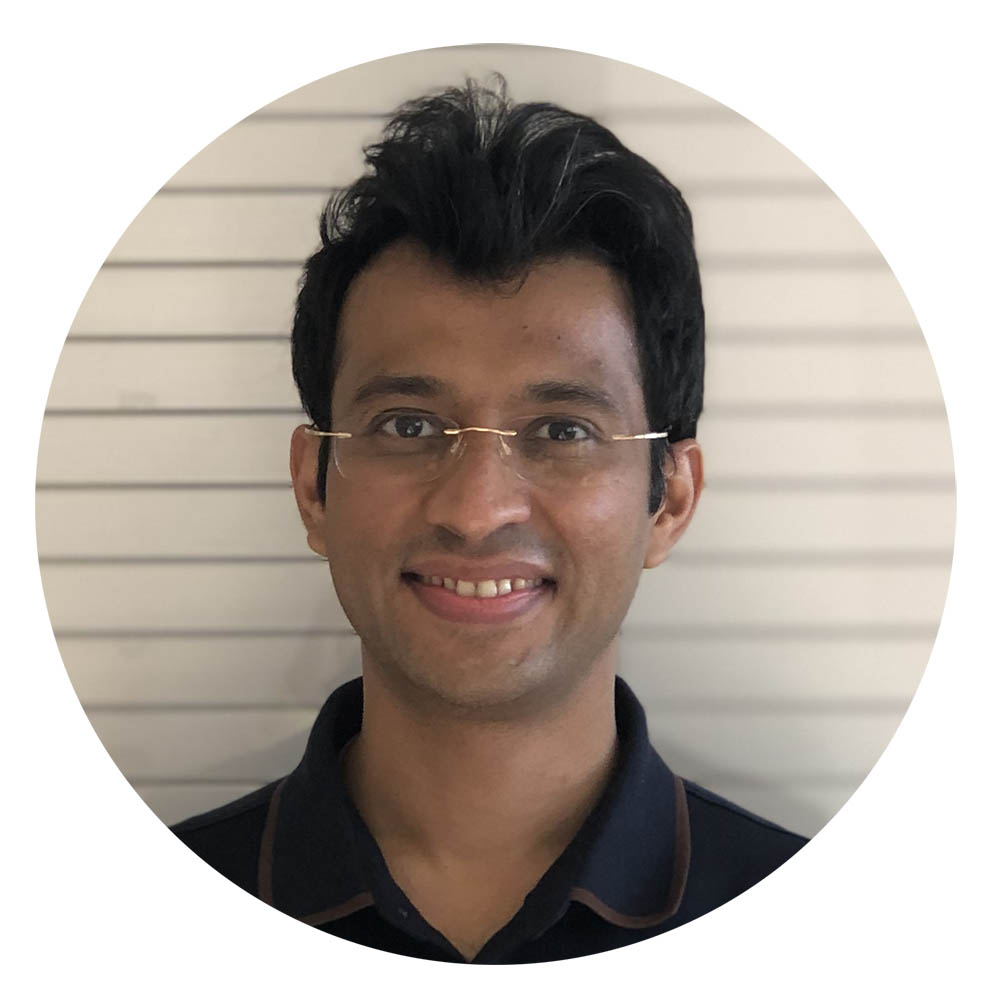 A master's student in orthodontics earned first prize for his research presentation via Zoom at the Dr. Gerald Niznick College of Dentistry's 2021 Research Day.
Dr. Rohan Kirtane's research compared two appliances used to correct the same jaw problem in children. He found that the devices worked differently: one was more effective in moving the lower jaw forward, and the other in repositioning the upper jaw backward.
"Getting recognition from people outside my own department and my own thesis committee is a great honour," Kirtane said about winning the competition.
Prizes also went to Dr. Vivianne Cruz de Jesus, Grace Kyoon-Achan [PhD/14], Dr. Carlo Sgarbanti and Dr. Nadine Williams.
Cruz de Jesus examined the microbes on children's teeth and in their saliva. Kyoon-Achan evaluated the impact of a tooth decay prevention program in First Nations communities. Sgarbanti compared the effects of a water flosser and dental floss on dental implants, finding them equally effective.
Williams, another orthodontics master's student, investigated whether a "single-use" self-etching primer for bonding brackets could actually be used repeatedly. "My in vitro study found that you can use this product multiple times over a prolonged period without affecting the clinical bond strength significantly," she said.
Study looks at pandemic patterns in mental health
---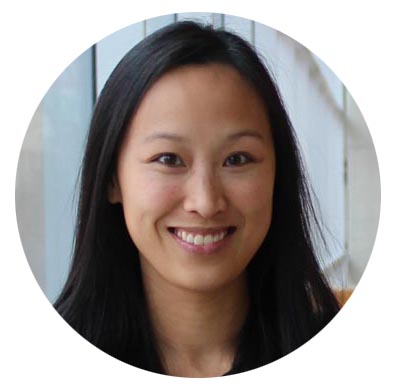 How have pandemic restrictions affected people who live with mental illness? Are patients with conditions such as anxiety changing their health service use and not renewing their prescriptions?
A research team led by Dr. Christine Leong [B.Sc.Pharm/10], assistant professor in the College of Pharmacy, received Research Manitoba funding to investigate medication adherence, health service use (such as physician visits and emergency department visits) and mortality among individuals with mental illness, before and during the pandemic.
"The ways in which people can access in-person health care have shifted," said Leong, who is also a researcher with CHRIM. "This study will give us a story as to where vulnerable people are going and how they are impacted."
Using anonymized health data stored at the Manitoba Centre for Health Policy, Leong's team will analyze patterns in the general population, and in people with a psychiatric diagnosis.
The study will include data from the four years leading up to the pandemic, enabling the researchers to establish a baseline, then track the changes since the COVID-19 outbreak.
"This data will let us dig deeper into seeing how we can support these patients," Leong said.
Nursing students inspire youth virtually
---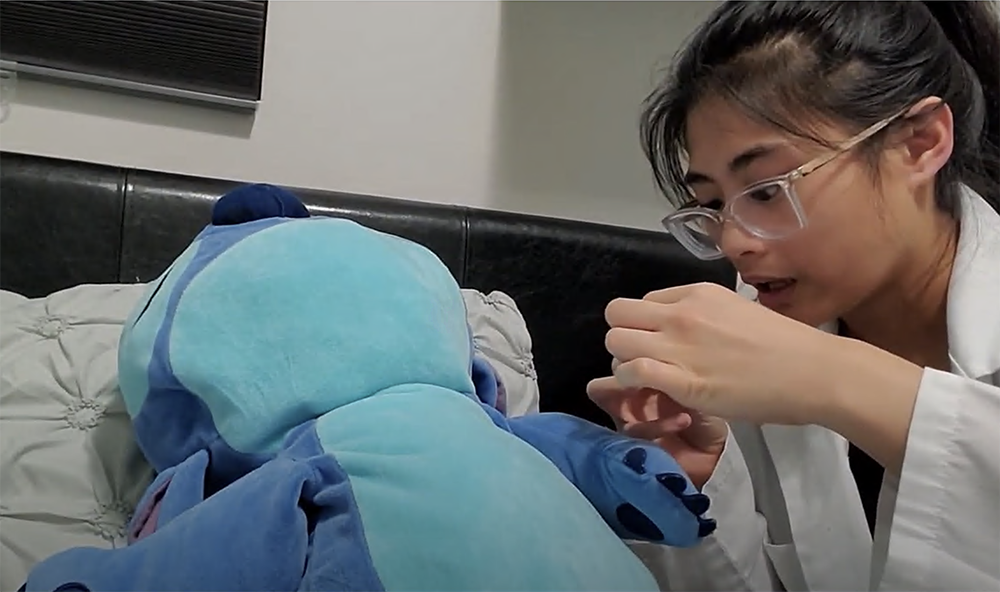 Despite having to take an entirely new approach, students from the College of Nursing welcomed nearly 80 youth from Grades 5 to 8 to explore nursing as part of CanU programs this academic year.
CanU is an organization that empowers youth to learn about careers through programs designed and led by post-secondary student volunteers. Normally, participants come to campus to learn hands-on skills, such as wound care and assessing patients' vital signs.
Because of the pandemic, the volunteer team led by third- and fourth-year nursing students Mikaela Canda and Stephan Miller had to devise ways to interact with youth virtually.
"We still need to teach kids about nursing and show them how fun it can be and how fulfilling it is," Canda said.
The students rose to the challenge, leading their fellow volunteers in creating interactive workbooks for videoconferencing and videos to demonstrate skills.
"These nursing students showed so much resilience, strength and creativity," said faculty advisor Sufia Turner [BN/05, MN/20]. "I'm very impressed at how they were able to adapt so well."
NHL salutes Ongomiizwin leader as 'off-ice star'
---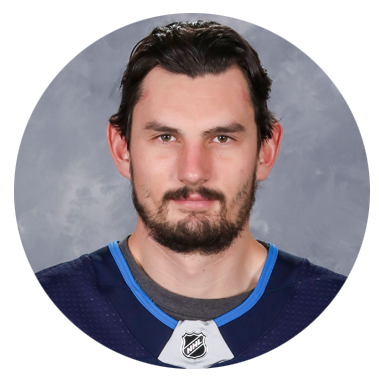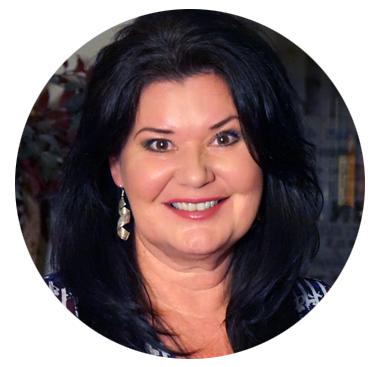 On April 12, the Winnipeg Jets and the National Hockey League named Jets goaltender Connor Hellebuyck and the University of Manitoba's Melanie MacKinnon [BN/96] the NHL's Co-First Stars of the Week.
Throughout the 2020-21 pandemic-affected season, the NHL celebrated "the remarkable efforts of off-ice stars" by honouring health-care heroes in addition to outstanding players.
MacKinnon, a Cree nurse, leads Ongomiizwin, the Indigenous Institute of Health and Healing in the Rady Faculty of Health Sciences, and is executive director of its Health Services branch.
During the pandemic, she has led the design and oversight of the Rapid Response health-care teams that have been deployed to communities by the Manitoba First Nations Pandemic Response Coordination Team, a partnership between four First Nations organizations.
Under MacKinnon's direction, Ongomiizwin is also managing the COVID-19 vaccination project in Manitoba First Nations.
Awards advance Rady women in leadership learning
---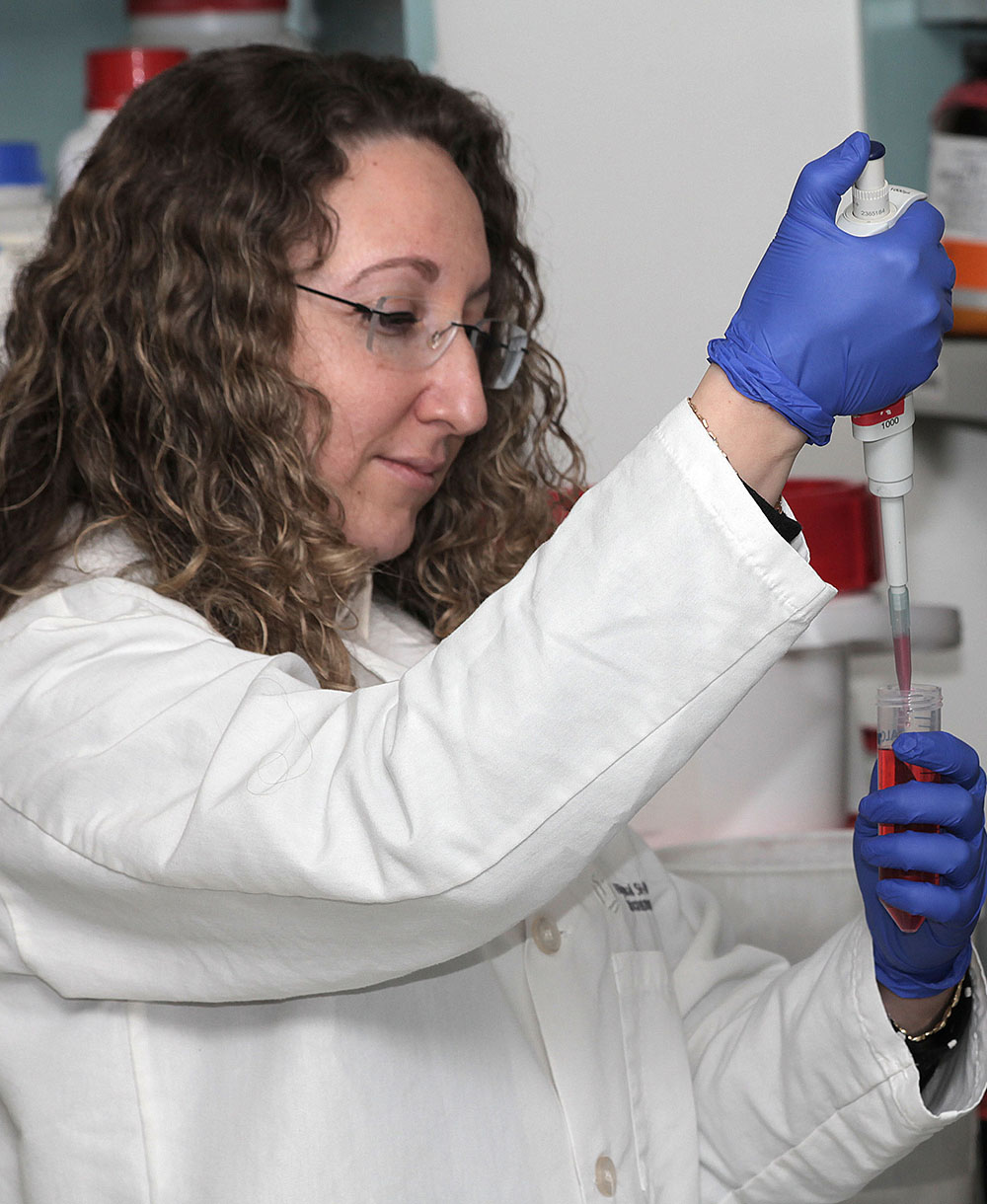 Dr. Inna Rabinovich-Nikitin is preparing to manage a future research team, thanks to a fund that supports women's leadership training.
The postdoctoral fellow in physiology is one of 10 faculty members, students or trainees in the Rady Faculty of Health Sciences who received 2020 leadership development awards through The Winnipeg Foundation's Martha Donovan Fund.
Her award will fund her to take an online laboratory leadership course from the European Molecular Biology Organization.
"It's a career-development program to help advance a postdoctoral fellow's next career step in becoming an independent investigator with their own laboratory," said Rabinovich-Nikitin, whose research is based at the Institute of Cardiovascular Sciences at St. Boniface Albrechtsen Research Centre, and whose goals centre on women's heart health.
Awards also went to professors Ming-Ka Chan (pediatrics and child health), Jessica Hartley (biochemistry and medical genetics), Joanne Parsons [BMRPT/03, M.Sc./09, PhD/14] (physical therapy), Chau Pham [B.Sc./00, MD/05, MBA/13] (emergency medicine), Christy Pylypjuk [MD/07] (obstetrics, gynecology and reproductive sciences) and Sonia Udod [BA/89] (nursing).
Students or trainees who received awards were Jocelyn Elias [BN/12] (nursing), Kathleen Glover (medical microbiology and infectious diseases) and Andrea Toews [BN/13] (nursing).
Outstanding students earn Dean's Prize
---
In February, the Dean of the Rady Faculty of Health Sciences Graduate Student Achievement Prize was awarded to these exceptional learners in recognition of their academic achievement, personal service and leadership skills.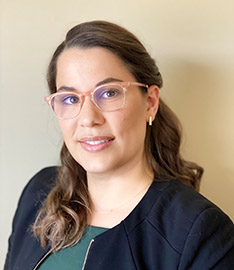 Jocelyn Elias [BN/12], a master's student in nursing, is studying the leadership behaviour of front-line managers in long-term care settings.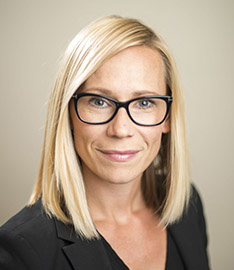 Tara Horrill [BN/05], who completed her doctorate in nursing, examined cancer disparities and access to cancer care for Indigenous populations.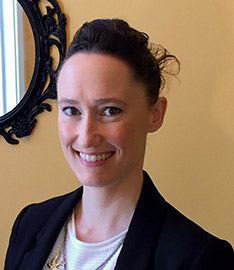 Sarah Filiatreault, a doctoral student in community health sciences, is focused on measures of quality care in the emergency department.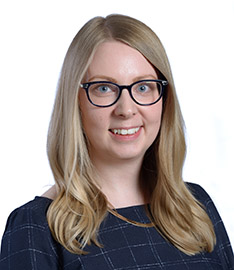 Donica Janzen, a doctoral student in pharmacy, is studying the role of injectable antipsychotics in reducing hospitalization, mortality and crime.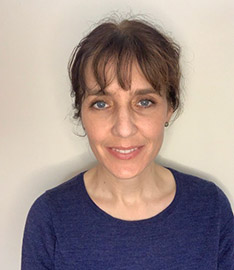 Sarah Lesperance [B.Comm/97, BA/99, BSW/01, MSW/06, MD/15, M.Sc./20], who received her master's in community health sciences, focused on approaches to addressing patients' financial insecurity.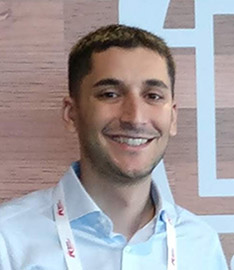 Dr. Carlo Sgarbanti, who earned his master's in periodontology, investigated differences in oral hygiene practices around dental implants.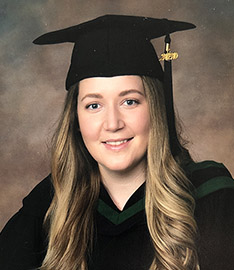 Taryn Rampling [MOT/20], who completed her master's in occupational therapy, studied programs to improve the financial well-being of individuals with disabilities.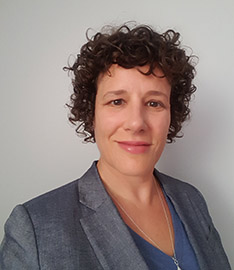 Brenda Tittlemier [BPE/98, BMRPT/06, M.Sc./19], a doctoral student in applied health sciences, aims to enhance the uptake of rehabilitation research into practice.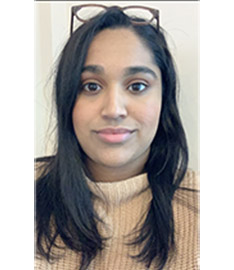 Uma Yakandawala [B.Sc./14, B.Sc./19], a master's student in pharmacy, is researching how to best study medications in breast milk.