Renowned researcher made Rh breakthrough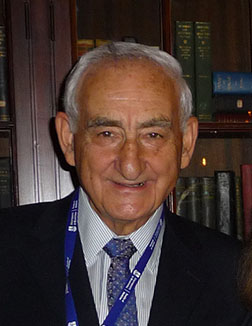 lvin Zipursky [B.Sc.(Med.)/53, MD/53], a Winnipeg-born physician whose research played a key role in the development of a treatment for Rh disease, passed away in August 2021 at the age of 90.
"Dr. Zipursky's pioneering research contributed to saving the lives of countless newborns," said Brian Postl [MD/76], dean of the Rady Faculty of Health Sciences.
Zipursky, a UM medical grad, became a leading specialist in the field of pediatric hematology. After his Rh discovery, published in 1959, he served on the UM pediatrics faculty in the 1960s.
He went on to hold prominent positions that included chair of pediatrics at McMaster University Medical School, head of hematology and oncology at Toronto's Hospital for Sick Children and professor of pediatrics at the University of Toronto.
Zipursky (nicknamed "Zip") was devoted to the care of children with severe blood diseases and cancers. The Globe and Mail quoted him as saying: "When people say it cannot be done, that's when I get the most inspiration to tackle a problem."
He was passionate about the need for Rh prevention programs in developing countries and about children's health globally. He was a key player in organizations aimed at eradicating Rh disease and furthering global pediatric research.
Zipursky was named an officer of the Order of Canada in 2011.
Nursing prof was dedicated to health equity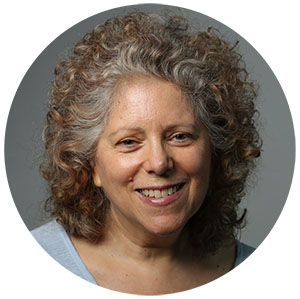 Benita Cohen [M.Sc./94, PhD/04], alumna, social activist and associate professor of nursing, passed away in November 2021.
Born in Montreal, Cohen earned her bachelor's degree in nursing at the University of Ottawa. Experiences such as working as a public health nurse in Iqaluit fueled her passion to defend the rights of the vulnerable and to address health inequity.
Having earned her master's at UM, she joined the nursing faculty as a lecturer in 1997 and went on to complete her PhD.
"Benita was known for her excellence in teaching in both undergraduate and graduate courses," said Dr. Netha Dyck [BN/88], dean of nursing. "She was a dear colleague, leader, teacher, researcher, mentor and friend."
Cohen's research focused on public health system capacity and on strengthening the capacity of health professional education programs to promote social justice and health equity.
"Our education programs have a responsibility to equip future health professionals with values, attitudes and competencies that support social justice and equity," she said in 2019.
At the time of her passing, Cohen was chair of the board of directors of the Canadian Public Health Association.
Instructor inspired dental students
Alumnus Mark Buettner [DMD/70], a part-time clinical instructor in dentistry for 43 years, passed away in August 2021.
Raised in Saskatchewan, Buettner was in the UM Dentistry Class of 1970 and earned the highest standing in all four years of study. He started his career in British Columbia before returning to Winnipeg in 1972. He established a practice in Tuxedo and concluded his career with the Tuxedo Dental Group.
Buettner served as president of the Manitoba Dental Association in 1994-95. He was a fellow of the International College of Dentists and the Pierre Fauchard Academy, a service organization of dentistry leaders.
He inspired and mentored hundreds of dental students during his decades as a UM instructor.
"Dr. Buettner was a favourite clinical instructor with the students, not only for his enthusiasm, but also because he approached his interactions with students and patients with a smile and a great sense of humour," said Anastasia Kelekis-Cholakis [DMD/92, Dip.Perio/98], dean of dentistry.
"He will be greatly missed at the Dr. Gerald Niznick College of Dentistry."