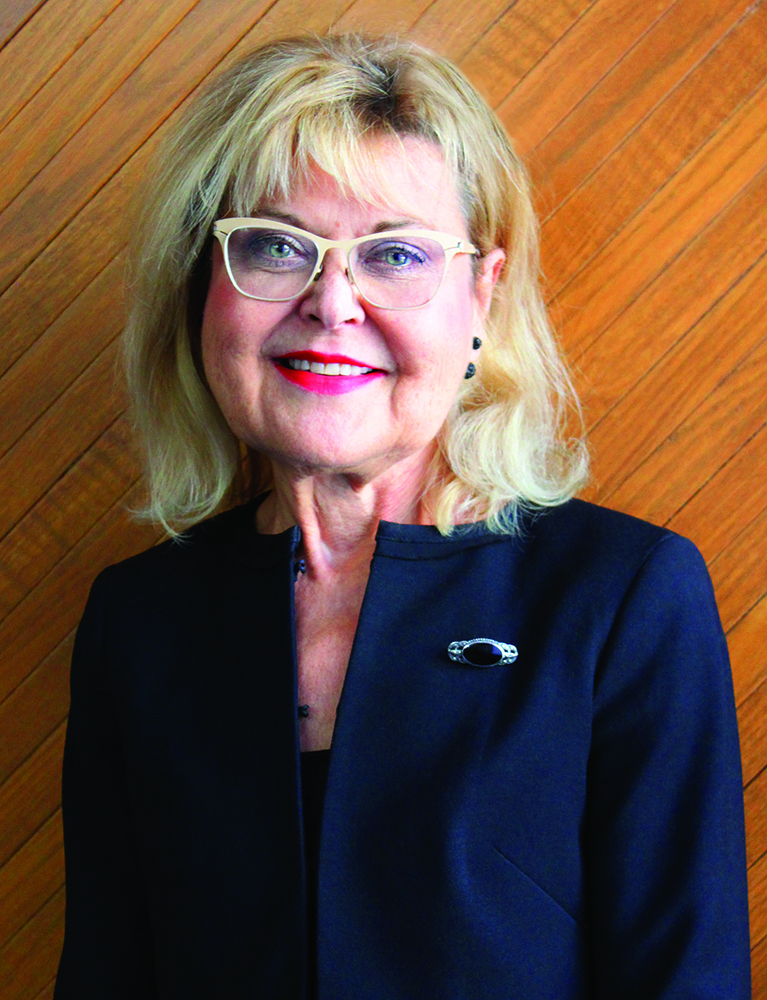 When Valerie Wiebe [BN/93, MN/99] became the first female president and chief operating officer of Concordia Hospital in 2015, she didn't know the facility would soon be affected by a complete overhaul of Manitoba's health-care system.
Within months, the Winnipeg hospital would face the closure of its emergency department and intensive care unit. Following negotiation at the provincial and regional levels, the hospital received approval in 2019 to establish an urgent care department.
More than half of the facility's 1,000 staff were affected by these changes.
"Nurturing the staff through change was a whole different aspect of health care for me," says Wiebe. "But if you don't take care of the caregiver, you can't take care of the patient."
Wiebe grew up on a farm near Morris, Man. Her family's Mennonite background and Christian faith continue to be a major influence on her career.
She received a nursing diploma from the Winnipeg General Hospital (now Health Sciences Centre) in 1974. At age 19 she moved to Yellowknife, but soon left nursing to pursue entrepreneurial interests, including owning a real estate business.
In 1989, she felt called to return to health care. "Serving those who are suffering creates meaning and purpose that really matter," she says.
Before she enrolled in the UM bachelor of nursing program, Wiebe earned a certificate in theology at Canadian Mennonite University. "I wanted to reinforce my spiritual beliefs and values as they relate to health care," she remembers.
She completed her UM nursing degree in 1993, then entered the master of nursing program. At the same time, she was managing a surgical unit at Health Sciences Centre.
"I never thought of myself as a leader before that, but the education I received at U of M broadened my scope with respect to leadership."
In 1997, Wiebe became the manager of the Winnipeg Regional Health Authority's Long Term Care Access Centre.
"It was an exciting opportunity," she recalls. "The goal was to provide the most appropriate home-like setting for the elderly who were unable to care for themselves, and to reduce the wait in hospital."
In 2012, she took on the role of chief nursing officer (and eventually vice-president, patient services) of CancerCare Manitoba. There she had one of her proudest accomplishments: opening an emergency care facility for cancer patients.
"People in cancer care have specialized needs," she says. "Having oncology specialists provide emergency cancer care made a tremendous impact."
When Wiebe was approached to become president of Concordia Hospital, it felt like another calling, she says.
"Concordia was founded in 1927 by Mennonite immigrants who wanted to demonstrate God's love by how they treated people," she says. "It was the right fit for me."
Nearly a century after it opened, Concordia is evolving again. The hospital will soon see a $6-million expansion of its surgical services, allowing for 1,000 additional joint-replacement surgeries per year.
As she guides the institution through such major transitions, Wiebe stays anchored in faith and gratitude. "Health care has provided me with an amazing opportunity to make a difference," she says.
BY ALAN MACKENZIE