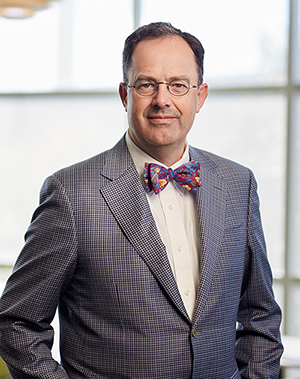 We are entering a transformational period in the Rady Faculty of Health Sciences as we work collaboratively with the Province of Manitoba to address workforce shortages across the health system.
This is a generational expansion that will enhance Manitoba's human resources in nursing, rehabilitation sciences, dentistry, medicine and pharmacy for decades to come.
It is an exciting time as our five colleges meet the challenge of educating the next generation of health-care leaders, who will value interprofessional collaborative practice as the foundation for exceptional care.
In May, the College of Nursing increased its capacity by admitting a third cohort of 120 students, bringing its annual intake to 360 undergraduate students. With year-round instruction, students – who will be admitted in summer, fall and winter terms – will now complete the bachelor of nursing in 28 months.
The college recognizes that the nursing shortage, amplified during the COVID-19 pandemic, has had a serious impact on the system's capacity to provide quality care. Graduating more nurses will make a difference in patient care throughout Manitoba. Read more about the expansion on page 13.
The College of Rehabilitation Sciences, which increased its annual intake of respiratory therapy (RT) students from 16 to 20 last fall, is poised for further expansion in that department amid projected RT shortages in the province.
In the Dr. Gerald Niznick College of Dentistry, working with our partners, we are launching a significant period of renewal. The goal is to build state-of-the-art dental clinics that will train our learners while providing much-needed health care to the community we serve.
In the Max Rady College of Medicine, we have expanded both the undergraduate and postgraduate programs, as well as the international medical graduate program.
This year, UM increased its number of family medicine residency spaces by 10, to a total of 62 positions. Through the Canadian Resident Matching Service, we were one of only two provinces to fill all our family medicine spaces for 2023.
This is a testament to the high quality of postgraduate medical education at UM, the excitement of more than 70 per cent of graduating UM physicians choosing a residency here in Manitoba (including 40 per cent choosing family medicine), and the reputation of our residency programs right across the country.
Of 200 physicians who started UM residencies in July 2023, 125 joined us from outside the province.
This fall, we will admit an additional 15 students to our MD program, bringing us to 125 undergraduate medical education (UGME) students in the Class of 2027.
This is the first expansion of UGME seats in 15 years. It comes at a pivotal time as the province addresses the growing gap between the number of practising physicians and the health-care needs of Manitobans.
In the College of Pharmacy, we recently celebrated the graduation of the first class to complete the doctor of pharmacy (PharmD) program. The transition to this new entry-to-practice program would not have been possible without years of effort by our dedicated pharmacy faculty.
As the PharmD graduates can attest (see pages 16-17), experiential learning in a variety of practice settings reinforces a key truth: A team-based, collaborative approach results in optimal care for our patients.
We have much to be proud of as an outstanding provincewide team of UM faculty, staff, learners and alumni. I congratulate everyone as we grow into playing an even greater role in a revitalized health system.
Peter Nickerson [B.Sc.(Med.)/86, MD/86]
Vice-Provost (Health Sciences) & Dean, Rady Faculty of Health Sciences, University of Manitoba