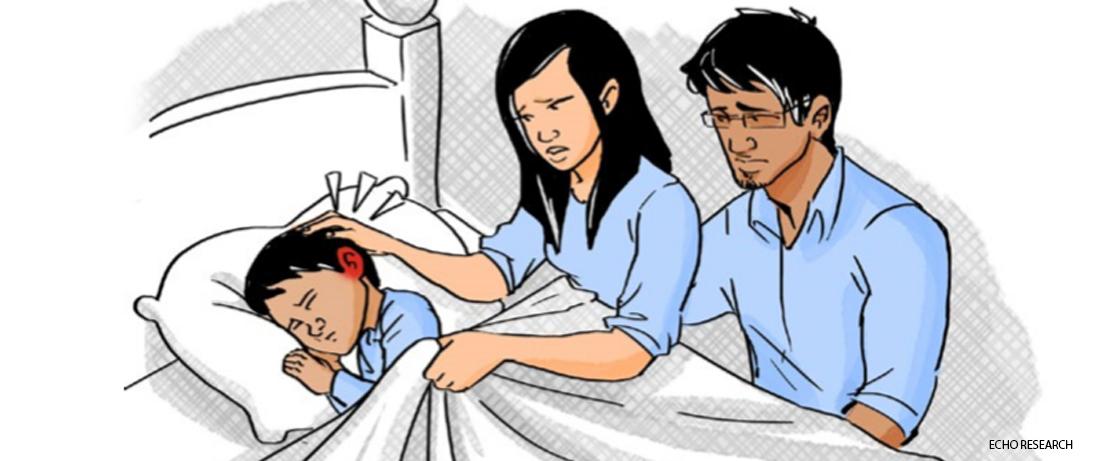 SITTING AT A SICK CHILD'S BEDSIDE can be deeply worrying for any parent.
Symptoms like fever, earache, coughing or vomiting can cause so much concern that a parent feels powerless and rushes the child to an emergency room, even though the illness may not warrant that response.
Edmonton-based Dr. Shannon Scott [BN/94, MN/98], who got her start in pediatric nursing at the Children's Hospital of Winnipeg, develops innovative online tools to help parents and caregivers make decisions in these stressful situations.
"Parents can go to our website and watch an animated video or read an e-book, showing a relatable family dealing with the same symptoms as they are," Scott says.
The free tools provide easy-to-understand guidance on how to relieve a child's pain or discomfort at home, how quickly the child should recover, what to watch for and when to seek emergency care.
"If parents have the knowledge to manage a child's illness at home, it decreases stress on the whole family and helps to reduce factors such as long wait times in emergency departments and unnecessary prescribing of medications."
Scott, who grew up in Eden, Man., near Neepawa, completed bachelor's and master's degrees in nursing at the U of M. She earned her PhD at the University of Alberta (U of A), where she is now professor of nursing and holds a prestigious Canada Research Chair in knowledge translation in children's health. She is also an adjunct professor at the U of M College of Nursing.
Knowledge translation involves moving research into practical action. In 2012, Scott developed the TREKK (Translating Emergency Knowledge for Kids) program with U of M pediatrician Dr. Terry Klassen and colleagues from the U of A, University of Calgary and University of Ottawa. Based at the U of M, TREKK is a network of clinicians, researchers, families and partner facilities.
"In Canada, up to 85 per cent of kids receive emergency care in a general emergency department, not a pediatric emergency department," Scott says. "TREKK provides online tools so health-care professionals in general EDs can quickly access the latest knowledge specific to kids' emergencies."
Scott's own research program, known as ECHO (translating Evidence in Child Health to enhance Outcomes), currently focuses on sharing health knowledge with families.
Working with TREKK and other partners, the ECHO team has developed 18 online videos, infographics and e-books dealing with common childhood conditions, such as fever, ear infection, croup, constipation and gastroenteritis, and has funding for more. The tools are available at echokt.ca.
Scott says it's vital to involve parents in developing these resources. Through a $1 million investment from the Stollery Children's Hospital Foundation in Edmonton, ECHO has been able to enhance its parent advisory group and improve stakeholder engagement.
"Engaging with parents is essential to empowering families," the professor says. "Parents have helped us to determine the topics for tools, simplify the language and images, and improve our strategies for connecting with families."
A current priority is adapting the tools for cultural accessibility. "Working with my U of A colleague Dr. Lisa Hartling, we're starting to translate some tools into French," Scott says. "We're developing fundamental partnerships with Indigenous communities. And we've produced one tool in Tagalog and one in Urdu."
Looking back, Scott credits a lot of her success to being actively involved in the U of M community during her nursing studies. She served for a year as president of the Nursing Students' Association and worked part-time in the school's skills lab.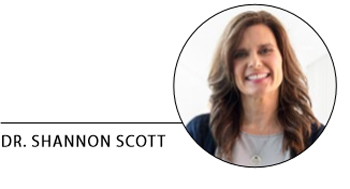 "Getting involved as an undergrad taught me to work collaboratively with others, and that is threaded through my work," she says. "As the only registered nurse as a co-director of TREKK, I'm really proud of the foundations that were developed at the U of M, which have been critical for me to get to the point I'm at now in my career."
BY ALAN MACKENZIE