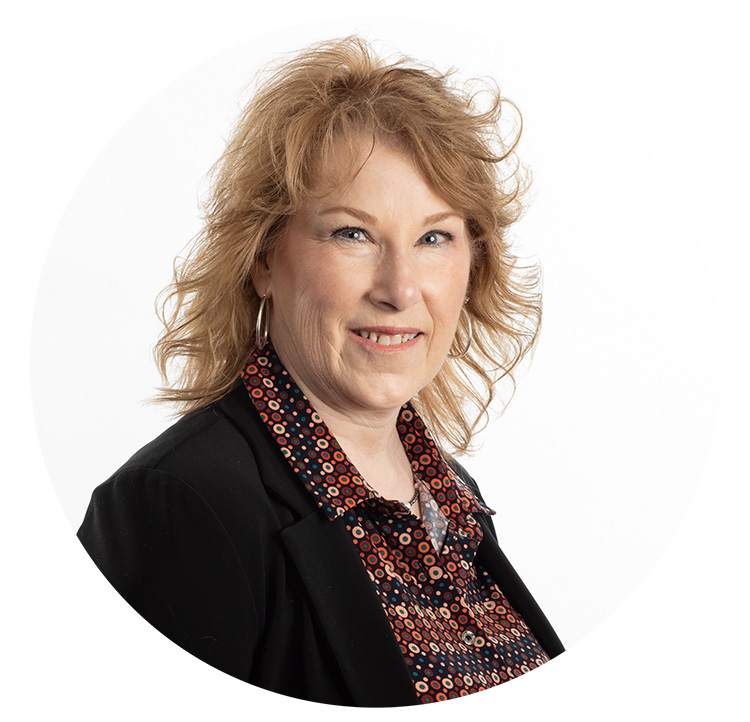 Dr. Elsie Duff [M.Ed/03] has a distinction that is unique at UM and rare in Canada: she is a nurse practitioner with a PhD.
Duff, assistant professor in the College of Nursing, started her career as a Brandon-trained registered nurse in Churchill, Man., and at northern nursing stations. She became a nurse practitioner (NP) in 2007 after earning her master's in advanced nursing practice from Athabasca University.
UM has offered its nurse practitioner graduate program since 1998. Duff has always seen great value in the profession, perhaps because of her rural upbringing in Beulah, Man., a small community north of Virden.
"NPs have been providing stable access to health care in rural communities for years," she says.
Duff, who holds a doctorate from Western University, rejoined UM in 2019 after previously serving on the faculty from 2000 to 2013. Much of her research focuses on optimizing the NP role.
As a member of the Canadian Research Initiative in Substance Misuse, Duff is leading the first study of the opioid agonist therapy (OAT) prescribing practices of nurse practitioners across the prairie provinces. The much-in-demand therapy is a form of harm reduction in which a substance use patient is prescribed a replacement medication.
With the data collection nearly complete, she says, "I've found that very few NPs are prescribing OAT. NPs have the education, the training, the legal scope and the competency, but there are barriers at the regional policy level."
Duff is also working on a study of vaccine hesitancy. It's led by a coalition of groups, including the Nurse Practitioner Association of Manitoba.
"We want to reach areas of the province that have lower vaccination rates, learn about their attitudes toward vaccinations and apply culturally safe communication strategies," Duff says.
The project will be centred around interactive virtual simulation experiences developed with Dr. Nicole Harder [BN/96, MPA/02], associate professor of nursing and Mindermar Professor in Human Simulation.
The program will run on a computer, smartphone or other personal device and will go through several scenarios of how a vaccine-hesitant person may react, based on different reasons for that hesitancy. Users will have options for how to respond that are based on the team's research.
While the project will look specifically at COVID-19 vaccines, it will also dispel misinformation about immunizations in general.
Duff's role includes developing a pre/post-test vaccination evaluation tool to determine whether attitudes change following the simulations.
"It's been really interesting to learn why people are resistant, but really address the concerns from an empathic place," she says. "It's important to them that we, as health professionals, listen and value what they know and believe."
Duff has also begun work on a project with Saskatchewan Polytechnic on building an agriculture-based mental health support system.
"Coming from a farming community, this has a definite interest for me," she says.
"As a researcher and NP, the impact I want to see out of my work is more access to care, whether that is for those who still need vaccines, a substance user who is suffering, or a farmer who needs mental health support."
BY ALAN MACKENZIE