Seven professors in the Max Rady College of Medicine have recently been awarded prestigious Canada Research Chairs by the Canadian Institutes of Health Research or the Natural Sciences and Engineering Research Council of Canada.
Tier 1 chairs are acknowledged as world leaders in their fields and are appointed for seven years, receiving $1.4 million in research funding over their terms. Tier 2 chairs are exceptional emerging researchers in their fields, appointed for five years and granted $500,000 in funding over their terms.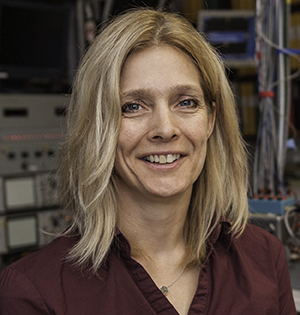 KRISTINE COWLEY [PhD/98], associate professor, physiology and pathophysiology
Tier 2 Canada Research Chair in Function and Health after Spinal Cord Injury
Cowley, a neurophysiologist, is director of the Spinal Cord Research Centre at UM. She investigates how to increase exercise capacity in people living with spinal cord injury.
She also seeks ways to improve these individuals' general function and to reduce health problems associated with this kind of injury, such as bone fractures, cardiovascular disease and Type 2 diabetes.
"If we can identify ways to better activate the tissues that support exercise and movement, we will also help to prevent a lot of the secondary consequences of spinal cord injury," she says.
Cowley brings lived experience to her research. She sustained a spinal cord injury at age 20. Known at the time as Kristine Harder, she went on to set world records as a wheelchair track Paralympian.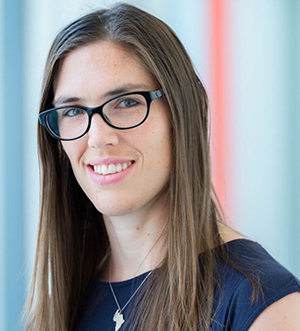 DR. BRITT DRÖGEMÖLLER, assistant professor, biochemistry and medical genetics
Tier 2 Canada Research Chair in Pharmacogenomics and Precision Medicine
Drögemöller's research is concerned with serious adverse drug reactions. The South African-born geneticist uses large-scale genomic data to identify genetic variants that contribute to undesirable outcomes of medications. She focuses on understudied groups, such as pediatric and maternal populations, because drugs are often not designed with these groups in mind.
In the growing field of precision medicine, genetic insights allow for personalized treatment. "The ultimate aim is to use genetic information to predict which medication will offer maximum benefit and minimal harm to each individual," she says.
Drögemöller, who is married to fellow Canada Research Chair Dr. Galen Wright, is a researcher at the Children's Hospital Research Institute of Manitoba and an adjunct scientist at the CancerCare Manitoba Research Institute.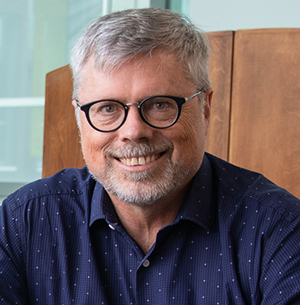 TERRY KLASSEN [MD/82, B.Sc.(Med.)/82], professor, pediatrics and child health
Tier 1 Canada Research Chair in Clinical Trials
Klassen is CEO and scientific director of the Children's Hospital Research Institute of Manitoba and scientific director of the George & Fay Yee Centre for Healthcare Innovation. He is a pediatric emergency physician who uses randomized controlled trials (RCTs) to obtain reliable study results.
"My research is about testing whether new treatments work for children who come to Emergency," says the clinician-scientist, who has evaluated treatments for children's emergencies such as respiratory and gastrointestinal illnesses.
Klassen's Canada Research Chair will enable his team to build a strong basis for innovative RCTs. Being located in the centre of Canada, he says, is an advantage for involvement in large, multi-site trials. "We would like to train the next generation of clinical trialists," he adds.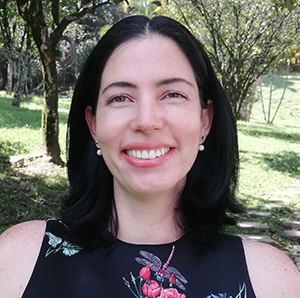 DR. ZULMA RUEDA, associate professor, medical microbiology and infectious diseases
Tier 2 Canada Research Chair in Sexually Transmitted Infection – Resistance and Control
Rueda, a physician and epidemiologist, joined UM this year from Medellin, Colombia. Her research has focused on identifying biomarkers for latent tuberculosis diagnosis, and on tuberculosis and other infections among people living with HIV.
Rueda participated as a PhD student in the CIHR International Infectious Disease and Global Health Training Program, which is based at UM and has a research centre in Colombia. For the past eight years, she has collaborated on research with UM and Winnipeg's National Microbiology Laboratory. "UM has a long history as a leader in infectious disease research," she says.
Rueda will apply epidemiological and statistical methods to analyzing sexually transmitted infections and tuberculosis. "Research is needed to improve prevention and treatment," she says.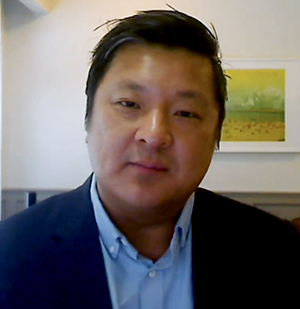 SOURADET SHAW [BA/97, M.Sc./09, PhD/18], assistant professor, community health sciences
Tier 2 Canada Research Chair in Program Sciences and Global Public Health
Shaw is a social epidemiologist at UM's Institute for Global Public Health. He studies health-related patterns in populations, analyzing how social context contributes to people's vulnerability to adverse health conditions.
His main focus is sexually transmitted and blood-borne infections, and understanding why these infections persist in certain groups.
"The issues that some populations face have nothing to do with how people behave, and everything to do with how society is structured," Shaw says. "In addition to understanding patterns of disease in new and innovative ways, I'm hoping to understand the systems that leave some people behind."
Shaw says he wants to find ways to work with communities, scientists and health-care leaders to reduce avoidable illness and mortality.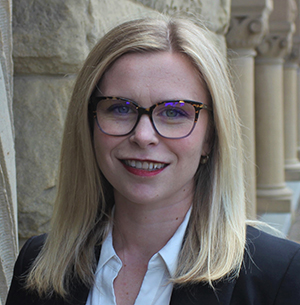 ELIZABETH WALL-WIELER [M.Sc./15, PhD/18], assistant professor, community health sciences
Tier 2 Canada Research Chair in Population Data Analytics and Data Curation
Wall-Wieler, an expert in statistics and epidemiology, is a research scientist at UM's Manitoba Centre for Health Policy (MCHP). She analyzes population-based health and social data to gain insight into maternal and child health. "The aim is to improve outcomes for moms and kids," she says.
One of her data studies is looking at how parents' health is affected when their children are taken into care.
Wall-Wieler's data curation work involves making the data stored at MCHP easier for scientists to use, as well as bringing in new data sets to enrich the repository.
"Even more researchers will be able to look at how we can improve the health and social circumstances of all Canadians," she says.
DR. GALEN WRIGHT, assistant professor, pharmacology and therapeutics
Tier 2 Canada Research Chair in Neurogenomics
Wright, a South African-born geneticist, is an investigator at the Kleysen Institute for Advanced Medicine, a joint institute of UM and the Health Sciences Centre Foundation.
His research makes use of recent developments in computational biology, human genetics and functional genomics to understand brain function. A key area of his focus is investigating how DNA repair pathways work in the brain.
"I'll be analyzing large genomic data sets from the brain to understand how the DNA repair pathways are regulated, and how they enable the brain to continue to function," says the scientist.
Wright says one reason he and his wife, Canada Research Chair Dr. Britt Drögemöller, recently joined UM is its strength in data science and computational biology.
---
Watch short videos about the new Canada Research Chairs and their innovative fields of study: bit.ly/RadyCRC2021