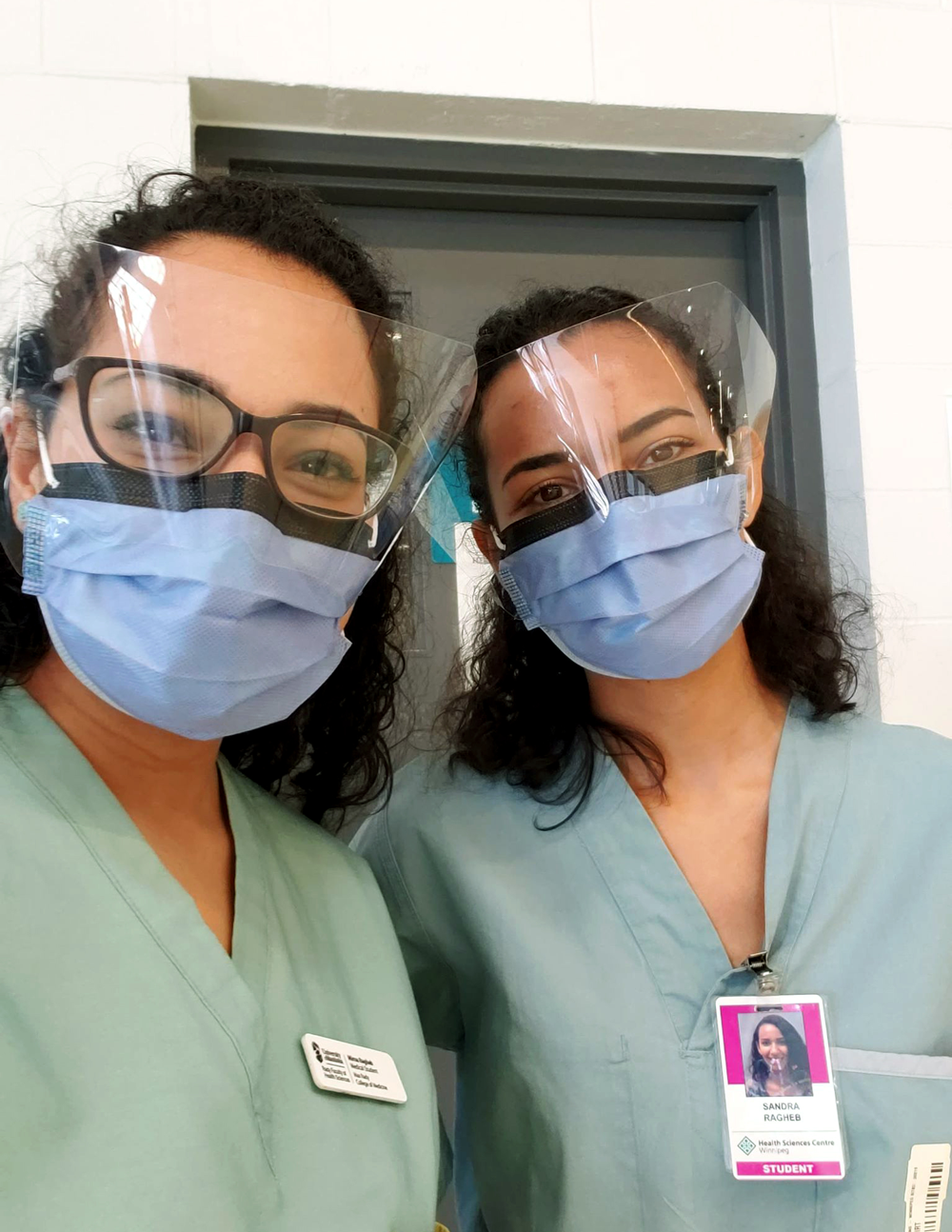 Hundreds of students from across the Rady Faculty of Health Sciences have participated in the COVID-19 effort as volunteers or workers on the front lines.
Despite having their university year disrupted by the pandemic, students who are future dentists, dental hygienists, nurses, pharmacists, physicians and rehabilitation therapists have willingly stepped forward to serve the community.
"Our learners have shown courage, resilience and professionalism in response to this public health crisis," said Brian Postl [MD/76], dean of the Rady Faculty. "They have suited up in protective equipment and selflessly demonstrated what it means to care."
In mid-March, more than 100 fourth-year nursing students had their three-week community health clinical placements cut short by the viral outbreak. But they soon found themselves completing their placements by staffing the phone lines for Health Links-Info Santé, the line that the public can call to be triaged for COVID-19.
Student Courtney Masson went from her placement at Main Street Project to being trained to answer calls for Health Links at Misericordia Health Centre.
"They had 3,000 calls in one day," Masson said. "That's a lot of people asking questions; a lot who were sick with a cold and didn't know if it was COVID-19 or not. We were trying to help people feel safe and guide them on where to go, if needed."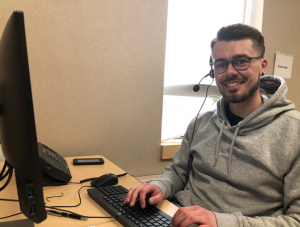 Many of the nursing students were hired by Health Links after completing their placements. One of them, Thomas Koop, said everyone staffing the phone lines had to adapt to rapidly changing public health recommendations, testing site locations and other information.
"At the start of every shift, we get an update on the latest changes," Koop said while on the job. "Things are changing so fast, they'll sometimes have to update us in the middle of a shift."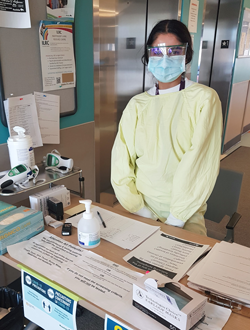 The Rady Faculty worked with Shared Health to find other ways for students to contribute. Some students assisted at COVID-19 testing centres. Others were enlisted to help screen everyone who entered Winnipeg's Health Sciences Centre (HSC), Grace and St. Boniface hospitals – a task that included asking people about their travel history and any medical symptoms.
Stephanie Bansee, a third-year pharmacy student, volunteered as a screener. "It's important to me to help alleviate some of the pressures people are facing in these current circumstances," said Bansee. "Both patients and health-care workers need support."
Rita Wang [Dip.D.Hyg./18], a first-year dentistry student, pitched in as a screener at HSC. "I think it was a great opportunity to assist in the efforts to fight this pandemic," Wang told CBC Manitoba. "It was great to interact with the public as a health professional."
Amy Sahai, a third-year medical student who is president of the Class of 2021, worked with other student leaders to organize medical student volunteers.
"As future physicians, we feel it's our duty to serve our community as professionals," said Sahai. "For so many students, there was no question about whether or not we wanted to help, and many were ready to mobilize in any capacity."
Some medical students partnered with Doctors Manitoba to provide childcare, pet care, errand and grocery services to health-care workers.
"As med students, we're accustomed to being busy and feeling useful," said third-year student Fiona Vickers. "Our role has changed, but we have found ways to bring support to those who are still working with patients."
Other volunteer activities included delivering food hampers for community organizations, doing contact tracing by phone of potentially virus-exposed Manitobans, and contacting organizations and businesses to round up personal protective equipment for frontline workers.
Jakob Weirathmueller, a second-year medical student, used his 3D printing skills to help a group of physicians develop reusable silicone face masks for health-care workers.
He kept 23 printers up and running, assembling up to 100 masks per day. Some days he worked for 20 hours.
"I went into medicine to help people, so it just makes sense to find the thing that I can do to use my skills and be the most helpful," he said. "Seeing my fellow med students putting in so much work … makes me want to work even harder to do my part."
In another volunteer project, third-year medical students gave their time at hospitals to keep intensive care unit patients in touch with their loved ones while visitors were banned because of COVID-19.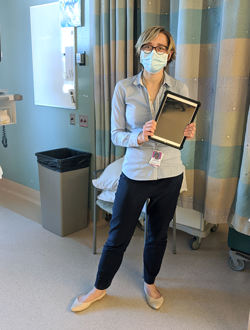 The students arranged video visits for patients with family members all over the world, using donated iPads. Megan Sorokopud-Jones, who volunteered full-time at Grace Hospital and HSC, said the work could be difficult when patients weren't doing well.
"I've been present for a lot of conversations that end up being patients' last ones with their families," she said.
The students said they hope the video-visit program will continue even when in-person visits are possible, because it's so appreciated and there's a clear need. "The other day, a grandmother was able to say goodnight to her grandchildren in Nunavut," recalled Lucy Karp, a student volunteer at HSC.
Medical student Anita Gray, who volunteered at St. Boniface Hospital, said it was fulfilling to be part of patients' recoveries as they came off ventilators and slowly regained strength.
"I'll never forget a patient saying to me, 'You're going to be a really great doctor,'" said Gray. "That means a lot to me."
BY RADYUM STAFF