IN 2011, members of Little Saskatchewan First Nation, located about 260 km northwest of Winnipeg, were told that a flood was coming.
They had 24 hours to pack – just two suitcases each – and they'd have to leave everything else behind, pets included.
The flood affected 17 First Nation communities and displaced 4,525 First Nation people, including members of Little Saskatchewan First Nation (LSFN).
The evacuees didn't know exactly where they would be staying, or when they would be allowed to go home. Many thought it would only be a few weeks.
In LSFN, 350 people, or approximately half the community, stayed behind to fight the flood and the devastation that followed. They've kept their connection to the land and their dedication to the community, but precious little else.
"The lake is polluted, so you can't fish; can't swim. There's no buildings available to meet for functions, recreation or social gatherings – they're all mouldy," says Dr. Donna Martin [BN/81, MN/97], associate professor and associate dean of research in the College of Nursing. "Despite the trauma of being displaced and disconnected as a community, community members are incredibly resilient and plan to rebuild a bigger and better place to thrive."
Six years later, 2,000 people from the affected communities remain displaced. Members of the flooded First Nations have been in turmoil and despair since the day the water started rising. Mental health issues have taken root, with depression, extreme loneliness and post-traumatic stress disorder at the forefront.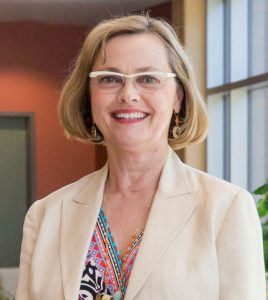 Those who remained behind are experiencing other health problems as well, either new or worsening. Respiratory problems have a clear link to the lingering mould and decay. The most vulnerable citizens, Elders and those already diagnosed with conditions like kidney disease, Type 2 diabetes or arthritis, are now increasingly experiencing co-morbidities such as heart attacks, strokes and cancers.
"We know from previous studies and literature about survivors of natural disasters that marginalized people are the ones most profoundly affected by these events. They're the ones who will struggle the most, and in Canada, a marginalized yet resilient population is Indigenous peoples," says Martin.
In 2015, Martin and Dr. Shirley Thompson, associate professor at the U of M's Natural Resources Institute, and their research team were awarded a $100,000 grant by the Canadian Institutes of Health Research (CIHR) for a one-year study focusing on the LSFN Elders' experiences, health outcomes and future plans. These experiences were documented in several formats, including reports and a video.
In 2016, the team received a $617,855 grant from the CIHR for a three-year study focusing on youths' experiences, health outcomes and future plans. To date, 18 community members aged 18 to 25 years have participated in interviews.
"Community leaders have indicated that they are deeply concerned about young adults and want to ensure they connect with their extended family members, as well as their community," Martin says. "These individuals were teenagers during the flood and have experienced a different way of life in Winnipeg – far away from their home community."
She and her team are currently producing a second video and report that will be shared with all community members prior to their public release.
Martin anticipates that these projects will have considerable implications for future flooding and disaster preparedness and response. "There's a lack of policies that promote and mitigate the effects of induced displacement of First Nation communities," she says.
"Detailed descriptions and first-hand accounts of how community members understand and experience induced displacement are necessary to develop comprehensive and inclusive policies and procedures for supporting evacuees in respectful, effective and relevant ways."
On a positive note, on June 15, 2017, the provincial and federal governments announced a settlement of $90 million, compensating members of four of the flooded-out First Nations communities, including LSFN.
BY ANNETTE ELVERS