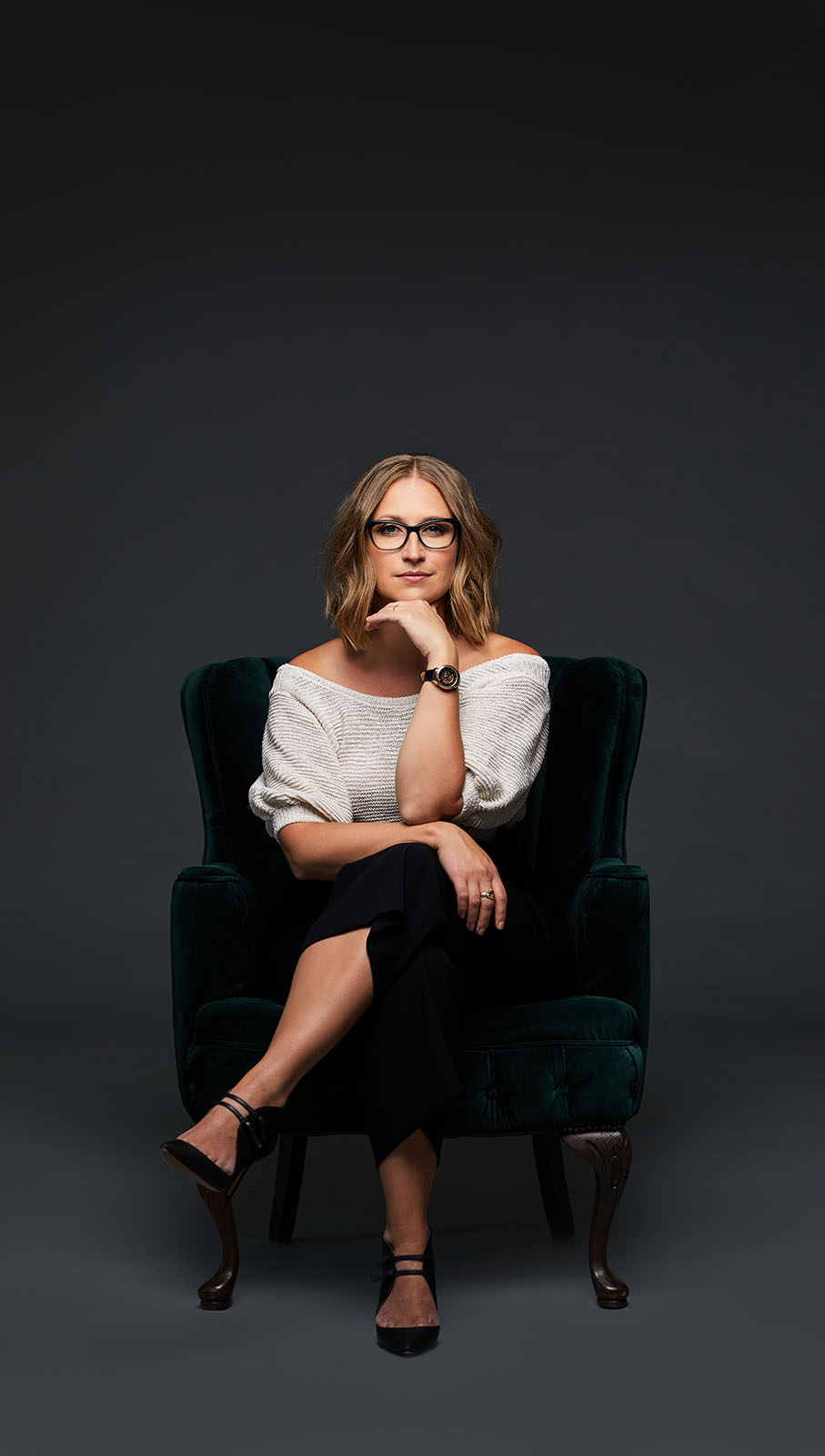 If you're a health professional, you probably left university knowing much more about patient care than about leading an equitable team or strategically managing a practice.
Pharmacy alumna Amy Oliver [B.Sc.Pharm/09, MBA/20] was the same way. Then the self-described "big-picture thinker" gained knowledge and expertise in organizational leadership. And she became passionate about guiding and inspiring others.
"You go through so many years of education to master your clinical craft," Oliver says. "That training is mainly focused on patient care, which is important.
"Yet so many health-care providers want to be able to launch new initiatives, run a business, manage other people, advocate for their profession, or sit on boards and committees in the community. And they haven't gained all the skills they need to translate their clinical knowledge into business-based or community-based outcomes. I help them develop those skills."
Oliver holds a master's in business administration (MBA) from the Asper School of Business at UM, with a dual concentration in organizational leadership and health administration.
She is the founder and CEO of Amy Oliver + Co, a Winnipeg-based consulting firm that assists clients in the health-care sector with strategy, management and leadership.
Since launching the firm in 2018, Oliver has provided expertise to clients from B.C. to Nova Scotia. She works directly with care providers and practice owners, such as pharmacists, physicians, physiotherapists and veterinarians. She also advises organizations and institutions.
Her firm's services range from strategy development, project management and leadership development to helping practitioners attract and retain patients, improve operational efficiency and remove barriers to equity, diversity and inclusion.
"We also offer executive leadership coaching to health-care providers and academics," says Oliver, who is a certified leadership coach.
It all started with a part-time job at a pharmacy in her Winnipeg neighbourhood, North Kildonan, when Oliver – then known as Amy Grossberndt – was in high school.
"I saw how pharmacy bridged two things that were important to me: a love for math and science and the ability to serve a community," she says.
As a UM pharmacy student, she was eager to meet people in different areas of the profession, such as researchers and hospital pharmacists.
"It was the starting point for me of building social capital. I credit much of the success I've had to a really strong network.
"Another thing you learn in pharmacy school is to be incredibly resourceful and adaptive. Those skills have translated across so many parts of my life."
Less than a year after graduating with her pharmacy degree in 2009, Oliver became the Shoppers Drug Mart franchise owner at Winnipeg's Polo Park mall. After three more years, she went to work for Shoppers at the corporate level, helping more than 70 pharmacist-owners across the Prairies improve their operations.
"I realized that if you have leadership skills to pull people together to solve bigger problems, you can impact change at a broader level," she says.
Oliver was working full time in an executive role at Shoppers, had two-year-old twins and was pregnant with her third child when she enrolled part time in the MBA program.
She is strongly committed to women's equity in health leadership, and to showing women that it's possible to be both career- and family-focused while aiming high in a profession.
"Health care has a gender problem," she says. "The majority of the health-care workforce is made up of women, but the majority of people in leadership positions are not women. For the health of the whole population, we need leadership teams that are representative of the population.
"As someone who has experienced a lot of gendered barriers in my career – pregnancy discrimination, sexual harassment, you name it – now that I'm in a position to create change, I'm passionate about it."
In Canada, Oliver notes, 70 to 80 per cent of pharmacists are female, but only 30 per cent of pharmacy owners are women. "Some female students say, 'I'm not interested in ownership because I want to have kids.' I have never heard a male student say that."
It's not enough for health-care workplaces to have policies that prohibit discrimination, Oliver adds. "We need to stop trying to make women fit into existing organizational cultures. Instead, we need to create cultures that are a good fit for women – and not just some women, but all women."
Oliver is pleased to see health science programs at universities giving students more grounding in leadership skills. She has given talks on women and leadership to fourth-year pharmacy students, both at UM and other Canadian universities.
Recently, she facilitated virtual workshops as part of the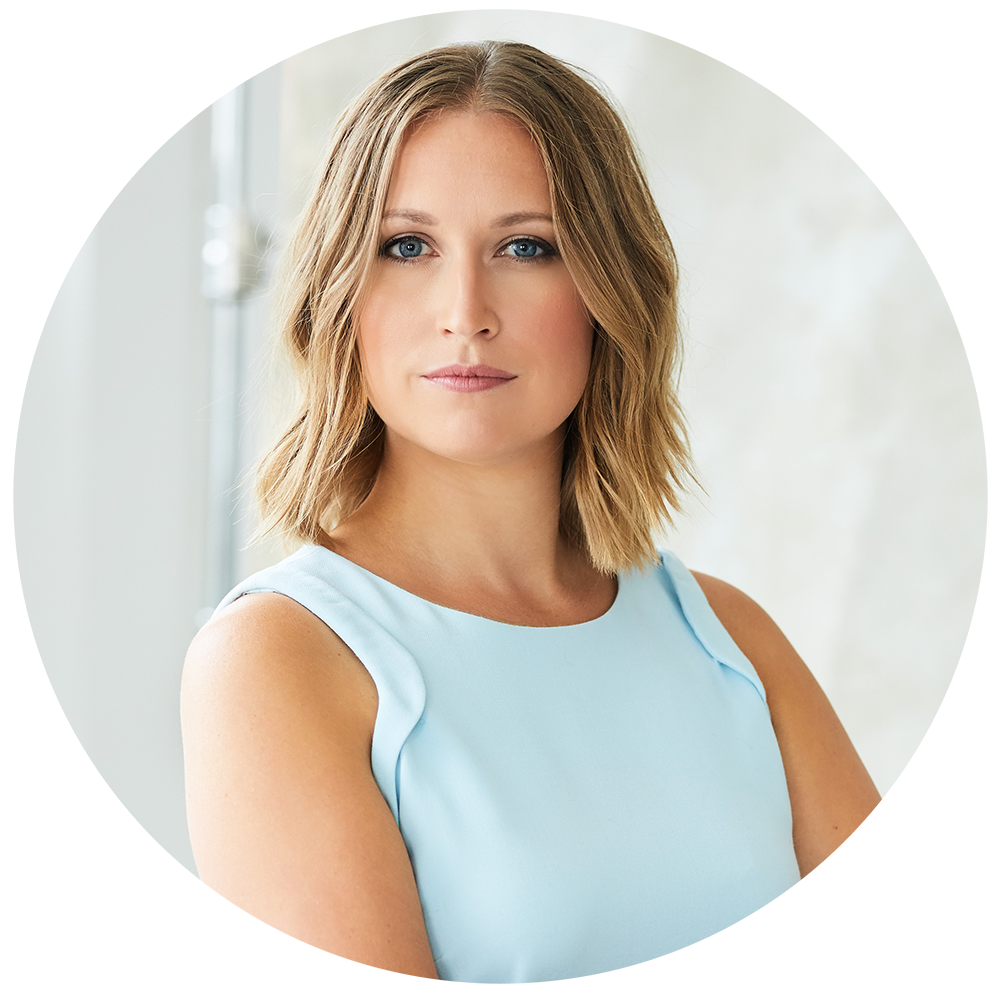 College of Pharmacy's Leadership Seminar Series, which was developed in collaboration with the James W. Burns Leadership Institute at the Asper School of Business. Attending the series enables pharmacy students to earn a co-curricular certificate in leadership.
Oliver says it's important to her to pass on the mentorship and guidance that have helped her achieve success. "When people open doors for us, I think we have a professional duty to do that for other people. I'm fiercely committed to paying that forward."
BY ALISON MAYES