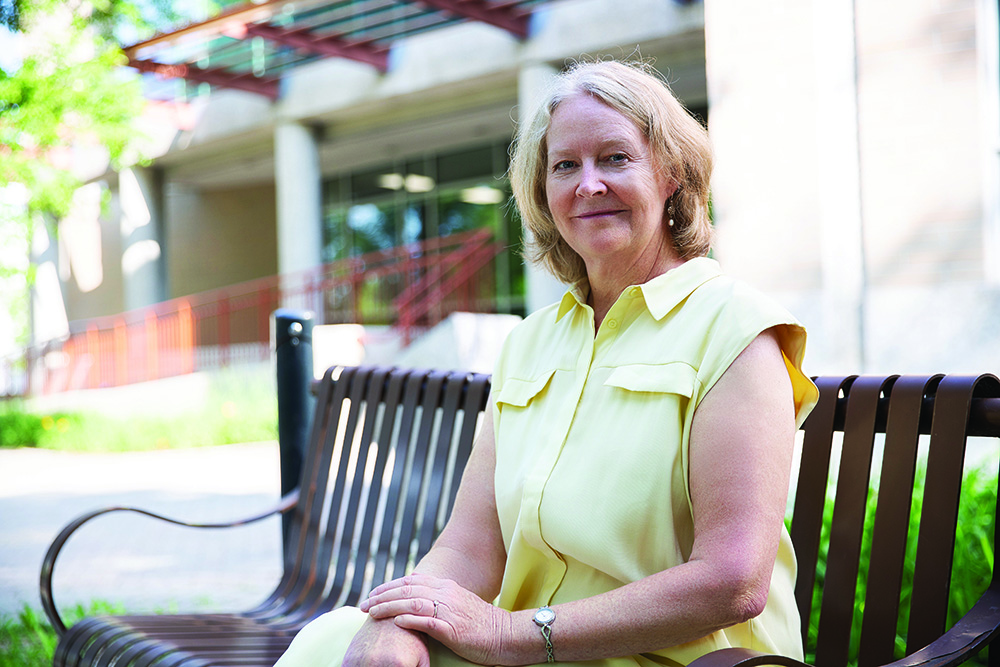 From a young age, Dr. Diana McMillan [MN/95] felt destined to work in health care.
Her mother was a nurse. Her father was a family doctor, surgeon and coroner serving five counties from a clinic next door to the family home in Crysler, Ont.
"If there was an accident in the middle of the night, we'd get woken up and have to help," McMillan remembers.
Of five siblings, she was the one who took to the profession.
"By the time I was 14, I was working in the doctor's office, taking phone calls and helping to triage. Of course, that would never happen today, but this was a country practice in 1974."
McMillan went on to a successful career in nursing education and research, becoming one of Canada's leading experts on sleep science. The associate professor has been a faculty member at the College of Nursing for 22 years.
She began her academic career by completing bachelor's degrees at Queen's University in both nursing and psychology. After working for two years as a staff nurse at Vancouver General Hospital, she moved to Winnipeg to start a family and earn her master's in nursing at UM, where she first took an interest in investigating sleep.
"I was exploring pain and coping strategies in individuals who had chronic lower back pain. One thing that struck me was that all my participants had incredibly bad sleep. This seemed to both drive and impact their pain experience."
In 2001, McMillan earned a PhD from the University of Washington, where she focused on studying sleep and pain. She later completed a joint postdoctoral fellowship in sleep and cancer between the Mayo Clinic in Minnesota and the Manitoba Centre for Nursing and Health Research at UM.
Much of her work at that time was related to women who had fibromyalgia and insomnia. She found that changes in the autonomic nervous system in fibromyalgia were similar to those caused by sleep disturbance in insomnia.
"This has raised important questions about a potential central nervous system disturbance as the catalyst for the pain that is associated with fibromyalgia," she says.
McMillan has written or co-authored more than 50 peer-reviewed publications and several textbook chapters. Her work has appeared in journals such as Fundamentals of Nursing, Cardiac Nursing and Principles and Practice of Sleep Medicine.
"Sleep is critical to our health, but it's often taken for granted," she says. "It affects everything from regulating our blood sugars to fighting infection. For example, adequate growth hormone is needed every day for cell repair and regeneration. It is almost exclusively secreted while we sleep."
McMillan's research has looked at topics such as the benefits of napping on breaks for nurses who work night shifts and the sleep experiences of family members who provide palliative care to cancer patients at home.
She is often sought out by media outlets to comment on sleep-related health questions, such as whether daylight saving time disrupts sleep patterns.
"My kids don't like when I say this because they like their long summer evenings, but from a clinical perspective, we should really do away with daylight saving time. Those two shifts a year cause disruptions in our circadian rhythm that have a negative impact on health and safety."
McMillan has had a long-standing interest in bringing health professionals into the research world. In 2013, she became a part-time research mentor at Health Sciences Centre (HSC) in Winnipeg.
This led to her being named the inaugural HSC Clinical Chair in 2020. The position is jointly supported by the College of Nursing, the hospital and the HSC Foundation's Dolly and Michael Gembey Nursing Research Endowment Fund.
In this role, she works with nurses, doctors, physiotherapists and other health researchers, as well as students, on patient-centred research projects. She is also building research partnerships with faculty from across the five colleges of the Rady Faculty and UM as a whole.
"I see myself as a mentor, educator and resource, not only leading research, but supporting and guiding others – primarily in nursing research, but not only nursing, because multidisciplinary research is really important."
Research that directly involves patients and their families is also vitally important, the professor says. "Those partnerships can really drive meaningful improvements in practice."
One recent study at HSC looked at whiteboards that are used at a hospital patient's bedside for the health-care team to communicate with the patient and family members.
"Some patients were stressed, in pain, or distracted when they first received information about the whiteboard or had memory problems and forgot. Now, nurses review how to use the board regularly and try to make it more patient-friendly by using simple, readable language," McMillan says.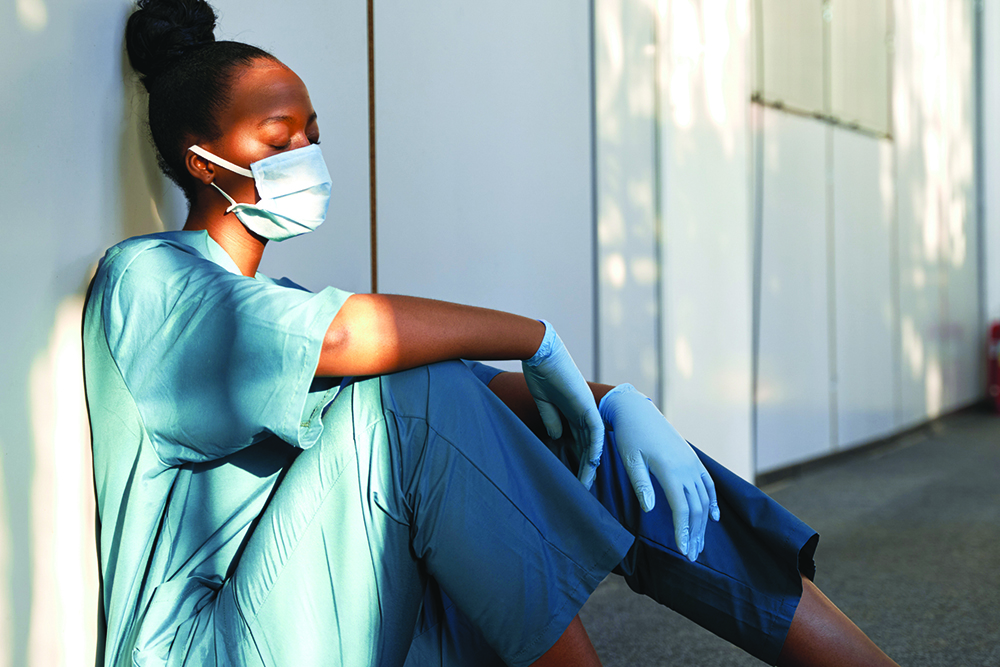 "It was great that patients' ideas leveraged change. Getting patient partners involved from the outset of a project is my next goal."
In her role as the HSC Clinical Chair, McMillan is hosting a monthly "Catalysts for Care" online speaker series. The aim is to connect clinical nurses, researchers and students across Manitoba, Saskatchewan and Northwestern Ontario to transmit knowledge and expertise.
"I see this as not only a wonderful platform for sharing research, but for building partnerships for clinical research," she says.
BY ALAN MACKENZIE