Family planning vital to progress, says pharmacist turned global development leader
Poverty is a grinding problem for families around the world.
Stretching a paycheque to feed a family can be hard, and it becomes that much harder when an unplanned pregnancy adds another mouth to feed.
"If you can manage your fertility, you can manage your economics," says Dr. Albert Siemens [M.Sc./69, B.Sc.Pharm./66]. "It gives women the opportunity to control their own lives and a better chance to achieve their full potential."
In the developing world, more than 220 million women want to avoid or delay pregnancy, but are not using contraceptives. "It becomes nearly impossible to climb out of poverty," says Siemens, 73, who grew up in Winnipeg and now lives in North Carolina.
"When you have a say in how many children you have, you can increase your expectations for those children who survive."
The consequences of not controlling births are many: women physically depleted by multiple births throughout their childbearing years; children dying of hunger and malnutrition; surviving children forced
to share the resources of a family that keeps growing, limiting access to education, health care and other basic needs.
As the retired CEO of FHI 360, a non-profit human development organization that works in more than 60 countries, the widely travelled Siemens understands the impact that safe, effective and affordable contraception can make.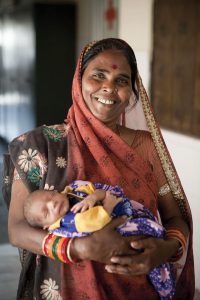 "When you have a say in how many children you have, you can increase your expectations for those children who survive," he says.
When Siemens started out as a pharmacist in rural Manitoba in the 1960s, he had no idea he'd be part of an organization that helps bring safe and affordable contraceptives to families around the globe. He knew he wanted to help people improve their lives, but quickly realized he would need to work on a bigger scale than the retail sector would allow. It was time to head back to school.
In 1973, he earned a PhD in pharmacology at the University of Toronto, then began scholarly work focused on alcoholism and drug abuse, especially the interactions between alcohol and marijuana.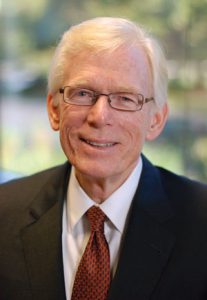 "I dove into that in a big way," Siemens says. "It felt good to be part of important questions at the time." His work eventually led him to Pfizer, where he worked on product development, including cardiac and anti-inflammatory drugs.
When an opportunity presented itself to pursue product development for the developing world, Siemens was ready. "It was an organization really reaching out to women and their families, to people who had little or no access to family planning," he says. He found the work incredibly satisfying. That organization was Family Health International (FHI), now FHI 360.
Over the course of 30 years, together with important collaborators, Siemens went on to lead the growth of two for-profit clinical research affiliates of FHI and helped establish the FHI Foundation through the sale of the two companies.
As CEO of FHI 360, he led the organization to a position where it can address health issues such as HIV/AIDS prevention, care and treatment, as well as education, nutrition, environmental protection, economic development and civil society on an international scale.
"As an organization, we have impacted millions and millions of lives," says Siemens, now chair of the FHI Foundation board. "I've had the great fortune to have been a part of that."
BY ANNETTE ELVERS