In my work in donor relations in the Rady Faculty of Health Sciences, I have been struck recently by the amazing advancements that are possible when partners come together to support a shared vision.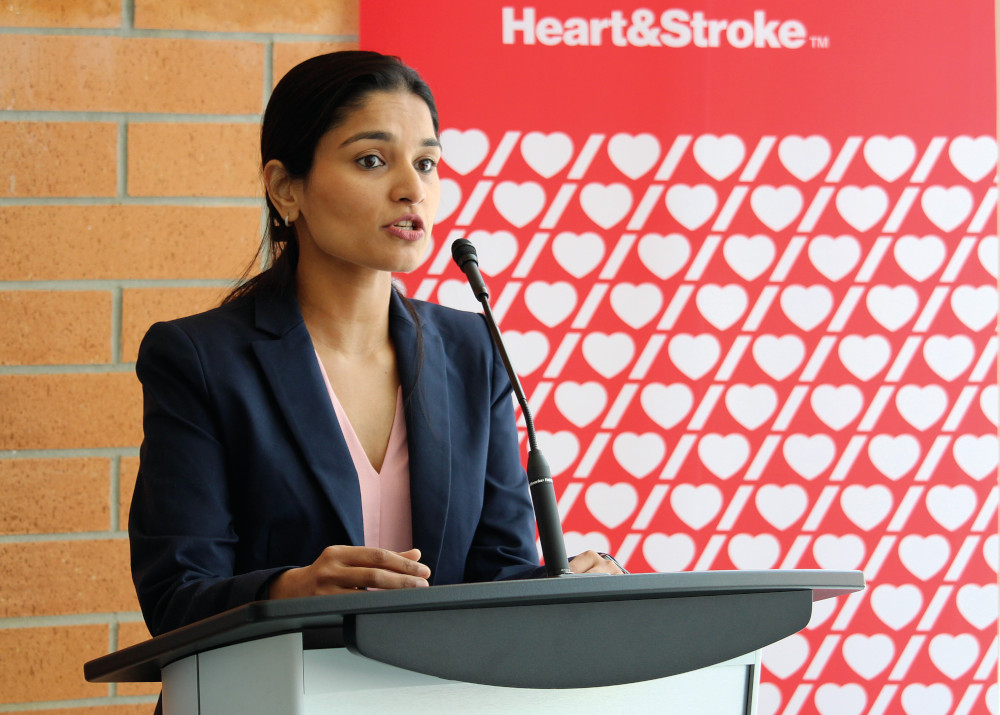 In April, Heart & Stroke, Research Manitoba and UM jointly announced a partnership to fund a UM research chair in neurological stroke.
Dr. Nishita Singh, an accomplished neurologist and clinical researcher who arrived at UM from the University of Calgary, has been appointed to the new position, called the Heart & Stroke & Research Manitoba Chair in Clinical Stroke Research.
The chair, which has a five-year term, is based in the department of internal medicine at the Max Rady College of Medicine. It is the first chair in clinical stroke research to be established in Manitoba.
This marks the first time Heart & Stroke (a charity dedicated to healthy lives free of heart disease and stroke), Research Manitoba (the provincial agency that supports health research) and UM have jointly created a research chair.
Heart & Stroke contributed $500,000, Research Manitoba $300,000 and UM $200,000 to the chair's total funding of $1 million.
Singh's primary research focus is on the carotid arteries, which carry blood and oxygen to the brain. Aiming to make Manitoba a leader in stroke research, she plans to collaborate with centres across Canada and around the world in studying carotid artery disease states.
I can't wait to see how Singh's research advances the vitally important area of stroke prevention and treatment.
Another exciting recent partnership involves the Health Sciences Centre (HSC) Foundation, together with Manitoba Public Insurance (MPI) and UM, who announced in October new support of $3.5 million for research led by Frederick Zeiler [B.Sc./05, MD/10], associate professor of surgery in the Max Rady College of Medicine.
Zeiler's research is looking at ways to provide more individualized care for patients with traumatic brain injuries. With UM's investment of $1.5 million and MPI's contribution of $2 million (and a previous $1.5 million) to the HSC Foundation, Zeiler's MPI Professorship in Neuroscience has been elevated to the MPI Chair in Neuroscience.
At the Dr. Gerald Niznick College of Dentistry, a new campaign has been announced to fund significant upgrades to the college's seven dental clinics, where dentistry and dental hygiene students deliver supervised care.
The partnership in this transformational project is between the dental college and the community – oral health professionals, industry partners and the general public. The dental college is investing $20 million to modernize the clinics and is seeking an additional $16 million in donor and industry support.
The plans include creating 60 new dental operatories, upgrading ventilation systems and replacing outdated equipment. These upgrades will improve patient flow and accessibility while significantly enhancing the teaching and learning experience.
I know that the community will support this project, particularly since dental grads have a strong tradition of giving back to the university. In fact, in the last fiscal year, dentistry alumni had the highest proportion of donors of any UM program.
You can partner with us to shape the future of oral health-care education in Manitoba by contributing at http://give.umanitoba.ca/DentalClinic.
So much can be achieved when we collaborate to support educational and research excellence, student success and community impact.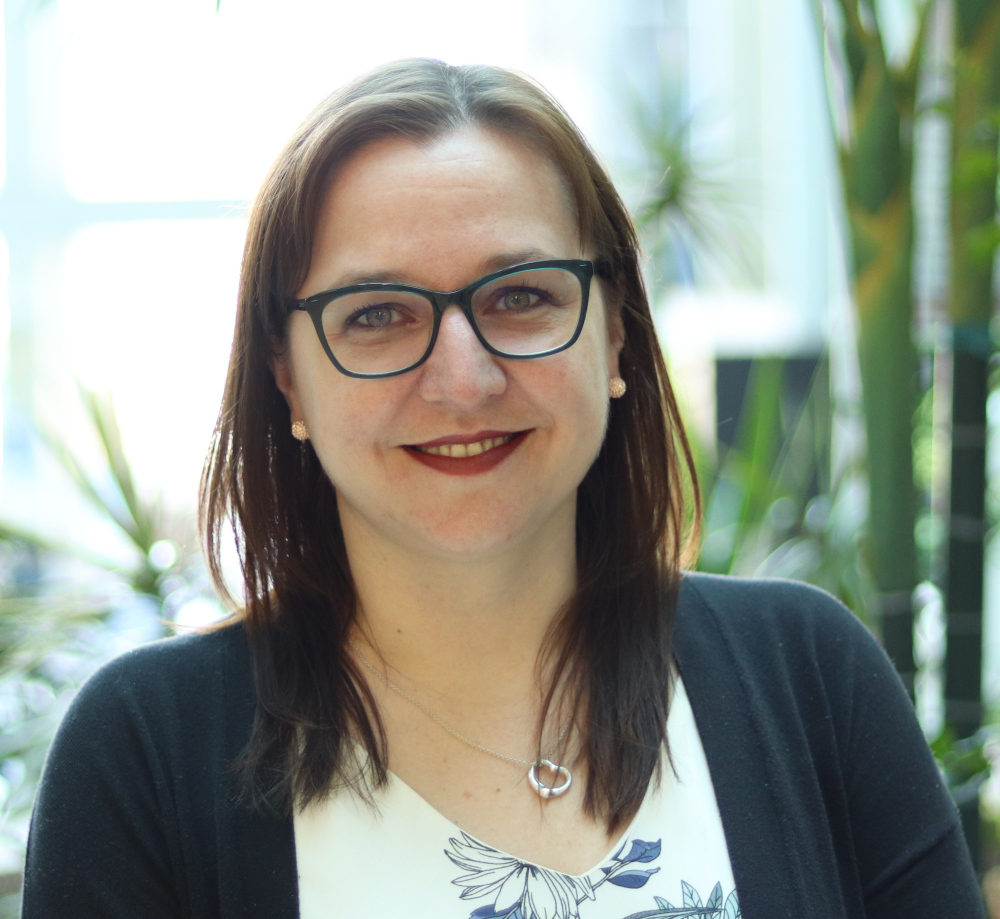 Kyla Denisuik
Senior Director, Major Gifts,
Rady Faculty of Health Sciences
kyla.denisuik@umanitoba.ca
Donor Relations: 204-474-9195