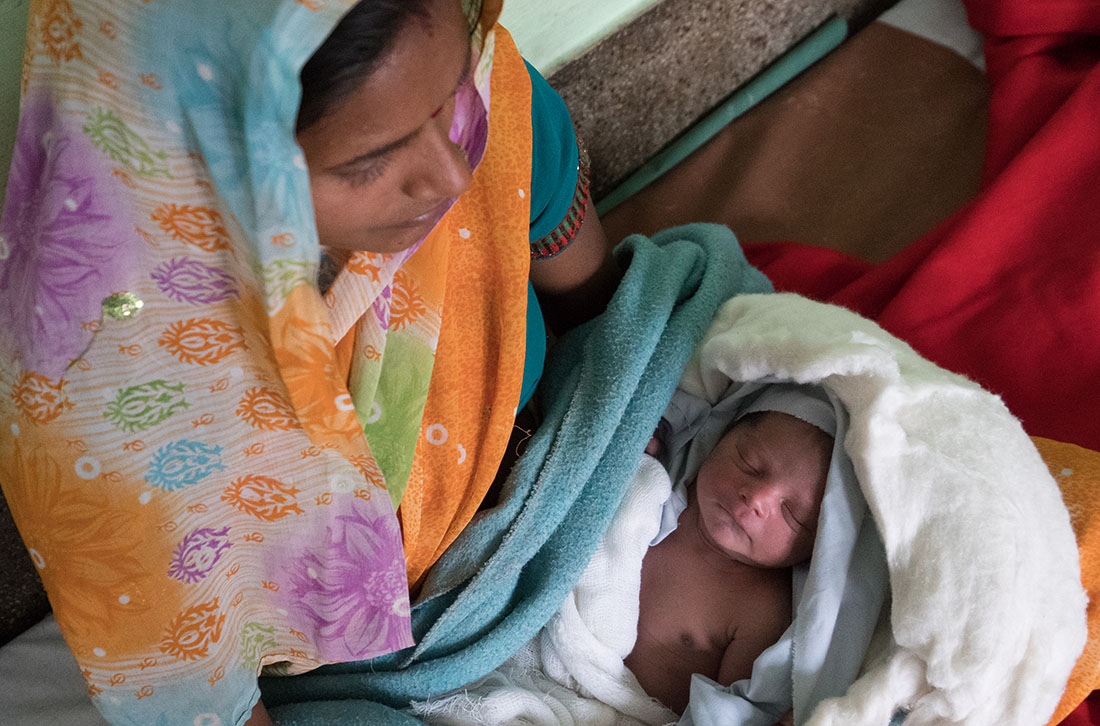 A UM centre that is internationally respected for its health partnerships in countries such as India, Kenya and Ukraine has grown into an institute. Now its leader is encouraging faculty and students from across the university to participate in its projects.
"In the work we do globally, we're addressing complex public health issues that require people from a broad range of disciplines," says James Blanchard [MD/86, B.Sc.(Med.)/86], Canada Research Chair in epidemiology and global public health and executive director of the Institute for Global Public Health (IGPH) in the Rady Faculty of Health Sciences.
"We want to expand our collaborations with the wider UM community and bring in broader expertise. As one example, we're going to need computer science experts to analyze large data sets in India."
The centre was founded in the department of community health sciences in 2008. It became a Rady Faculty-wide institute in 2020.
It has partnered "on the ground" in other countries with governments, organizations and academic institutions, tackling projects such as training health-care workers, designing and delivering health programs and influencing health policy.
In fields ranging from nursing and pharmacy to sociology, social work, law and human rights – to name only a few – Blanchard says there will be opportunities to engage with the institute in research, education, program delivery or technical collaboration.
Professors from any faculty can become affiliate faculty members of the IGPH. The institute also wants to expand its training and mentorship of students at all levels, at home and in other countries.
"As the institute fosters more interdisciplinary collaboration, it will attract more funding and increase its impact," says Peter Nickerson [B.Sc.(Med.)/86, MD/86], vice-dean research of the Rady Faculty. "It will be a hub for forming multi-skilled teams that will strengthen UM's capacity to address global public health challenges."
UM is recognized as a leader in global public health, particularly for its HIV/AIDS work and its maternal, neonatal, child health and nutrition programs.
"We have a very large program base and funding base, compared to many universities," the executive director says. "Our strategy is also different. We're not driven by individual research projects. We have longstanding partnerships and platforms in different countries, and we work collaboratively on complex problems in big populations."
The institute receives funding from a range of organizations, including the Bill & Melinda Gates Foundation, USAID, UN organizations and the Canadian Institutes of Health Research. Over the past decade, it has received more than $260 million in external funding.
COVID-19 has largely shifted the institute's priorities to pandemic response efforts. That crisis work has pointed toward more ways to be of service. "The real-time tracking of the pandemic that we've done in India has expanded our goals for future public health surveillance," Blanchard notes.
Going forward, the focus will be on six countries – India, Kenya, Pakistan, Nigeria, Ukraine and Canada – with developing plans for projects in Peru. The work in Canada will focus on addressing disparities in health outcomes for under-served populations.
The Institute for Global Public Health has a concise mission: to improve health equity. That often means directing help to a country's most vulnerable groups.
"We all have a responsibility to address health inequities," Blanchard says. "Manitobans get that. We have traditionally pulled together for the good of the community, and I think that extends to our sense of responsibility as global citizens."

BY ALISON MAYES