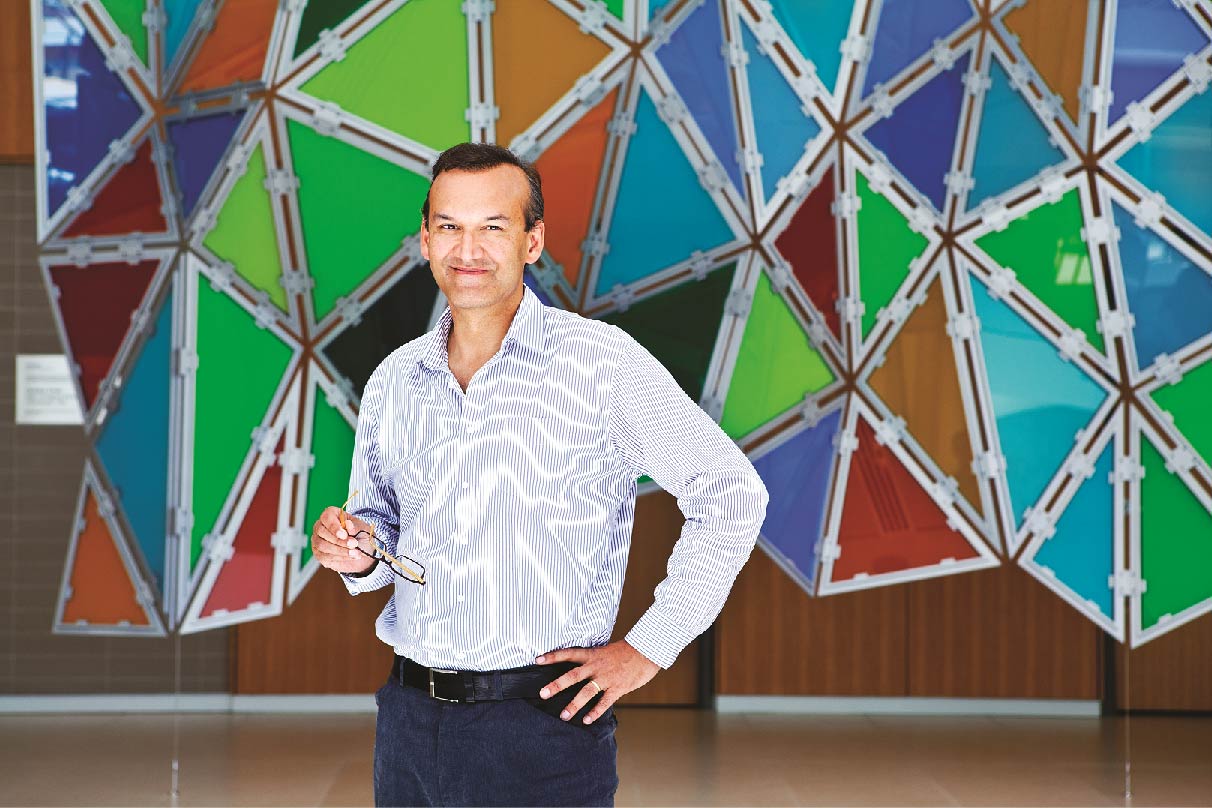 As a renowned epidemiologist, Prabhat Jha [MD/88] leads massive research studies around the world, including projects in Sierra Leone, Ethiopia and India.
But when COVID-19 struck, he turned his attention to Canada.
"I'm focused on global health, but COVID hit us so hard that we quickly reshaped our research program to deal with the disease in Canada," Jha says.
In May, the professor of global health and epidemiology at the University of Toronto (U of T) Dalla Lana School of Public Health launched a study aimed at determining how many Canadians have been exposed to COVID-19. About 10,000 randomly selected Canadians submitted blood samples to be tested for antibodies for the disease.
The study will give researchers a snapshot of Canada's experience during the pandemic's first wave, says Jha, who is also the founder and director of the Toronto-based Centre for Global Health Research.
From the results, the research team will learn the demographics of who had the virus. Then, in January 2021, each study participant will provide another blood sample. Researchers will determine whether those who didn't get COVID-19 during the first wave became infected during the second wave, and whether people who tested positive during the first wave retained their antibodies for COVID-19 a few months later.
Jha was born in Ranchi, India, and raised in Winnipeg. As a medical student at UM, he received a scholarship to study tuberculosis treatment patterns in Tonga for two months. It was his first step to becoming an international researcher.
"The exposure to the world-class infectious disease program at the University of Manitoba gave me a sense to consider 'OK, you can actually ask globally relevant questions,'" Jha says. "Superb mentors like Dr. Alan Ronald, the late Dr. Frank Plummer, Dr. Daniel Klass and Dr. John Wade encouraged me to take risks."
After graduating from medical school in 1988, Jha studied at Oxford University as a Rhodes Scholar. He went on to work as a senior scientist at the World Health Organization (WHO) and as a senior health specialist at the World Bank before joining the U of T faculty in 2002.
"I've been fortunate," he says. "I'm like a kid in a research candy store. I get to do what I want in terms of epidemiological research."
Nearly 20 years ago, Jha launched a huge study to improve cause-of-death information in India. Most deaths in that country, he says, occur in rural areas without medical attention at the time of death, so there are few records of how people died.
The ongoing study has collected information from more than 3.5 million households. Each time new data is collected, about 900 people go door-to-door to gather information about symptoms and circumstances behind recent deaths from one million randomly selected households. Then 400 physicians review the data to determine the causes of death.
"We've gotten unexpected information on practically every disease in India," Jha says.
The data showed that there were 100,000 HIV/AIDS deaths per year in India, not the 400,000 that had been estimated. It revealed that malaria deaths were at 200,000 per year, which was 15 times the WHO's estimate. This led to a significant government push to address malaria, and deaths have now come down, Jha says.
The study also found that there were about one million deaths caused by smoking each year, while the WHO believed there might be 300,000. This prompted the government to step up efforts to reduce tobacco use, and about five million people have quit smoking over the last few years.
"The rewarding part of doing the science is that the knowledge we produce is being actively used for decisions and debate on how to improve health," Jha says.
"I often get to be the first person in the world to look at data and interpret the findings to say what it means. It's enjoyable to be able to tell an important story."
BY MATTHEW KRUCHAK