Donna Scott [Dip.D.Hyg./82] was a Saskatchewan farm girl with a craving for adventure.
When she arrived in Winnipeg at age 17 to attend dental hygiene school at UM, she quickly realized that city life was not for her.
"I'll be honest: I got lost in The Bay," Scott recalls with a laugh.
When she graduated in 1982, she headed to a library, dug up a phone book for Whitehorse, Yukon – a far-off place that had fascinated her since Grade 5 – and wrote letters to the two dental practices there.
They both hired her: one for three days per week, the other for two. When she stepped off the plane, she became one of just two dental hygienists in the entire territory.
Thirty-eight years later, Scott is still a full-time hygienist in Whitehorse, the community that captured her heart. "I can't imagine living or working anywhere else," she says.
There are still fewer than 25 practising hygienists in Yukon, but Scott has dedicated herself to advancing the profession. She has represented the North on the board of the Canadian Dental Hygienists Association and served as the organization's national president in 2015-16.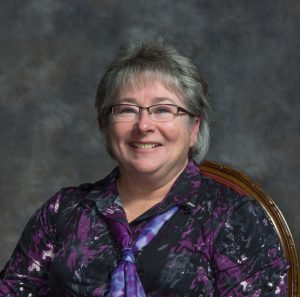 She is committed to lobbying the Yukon government to overhaul the 1970s-era legislation that governs hygienists' work. If it were brought into line with regulations in most provinces – expanding hygienists' scope of practice and their continuing professional development – then, she says, hygienists could make a greater contribution to improving access to oral care.
Scott, who spoke at this year's virtual Opening Assembly for first-year UM dental hygiene and dentistry students, is a passionate advocate for oral care access. One experience that shaped her convictions was being part of a small dental team with portable equipment that used to fly in the 1990s into Old Crow, a remote First Nation community north of the Arctic Circle.
The Vuntut Gwitchin people of Old Crow relied on hunting and trapping. Providing care to them was a joy Scott will never forget.
"They really appreciated that health care was being delivered to them," she says. "My treatment room was the home ec room at the school. The janitors used to tease me and get me to look in the freezers, because there was always some fur animal in there, ready for them to do an educational workshop on skinning and tanning."
Scott learned, however, not to ask First Nations people about a particular building in Carcross, near Whitehorse. "It was the residential school, and people could not talk about it."
Scott says one of the key lessons she has learned in her career is "Don't judge." To begin with, she says, all dentists and hygienists should be aware that their work intrudes on personal space and can make some patients feel vulnerable or triggered.
"When you have somebody disclose residential school abuse or sexual abuse in your chair, that is life-changing," she says. "You start to understand why someone can't just allow you to put your fingers in their mouth. You can imagine what kind of flood of emotion that brings back to some people."
Scott has also had patients open up about other traumatic experiences, such as methamphetamine addiction. She has learned that if people are no-shows for dental appointments, there can be many reasons.
"When someone doesn't show up, it costs the business money – I'm totally aware of that. But they shouldn't be judged for it. Maybe they can't face coming in. Give them some patience and some time. I have sometimes just invited someone who is nervous to come in for coffee."
Scott's belief that non-judgmental care can be transformative goes back to her student days at UM. "I had a patient – a young man who was kind of down and out," she remembers. "He needed a lot of dental work and hygiene sessions. We gave him a smile, and it turned his life around. He got a job at a restaurant. That was very cool to see."
Scott envisions today's dental hygiene students working in many settings beyond traditional dental offices. "I can see dental hygienists being utilized in all areas of the medical profession – cardiac care, for instance. There's an increasing awareness of the link between oral health and overall health."
For the time being, hygienists are rising to the challenges posed by COVID-19. "I'm quite excited to explain to clients the safety measures at our office," Scott says. "It's an opportunity for us to educate the public about our profession and to be recognized as primary health-care providers."
BY ALISON MAYES