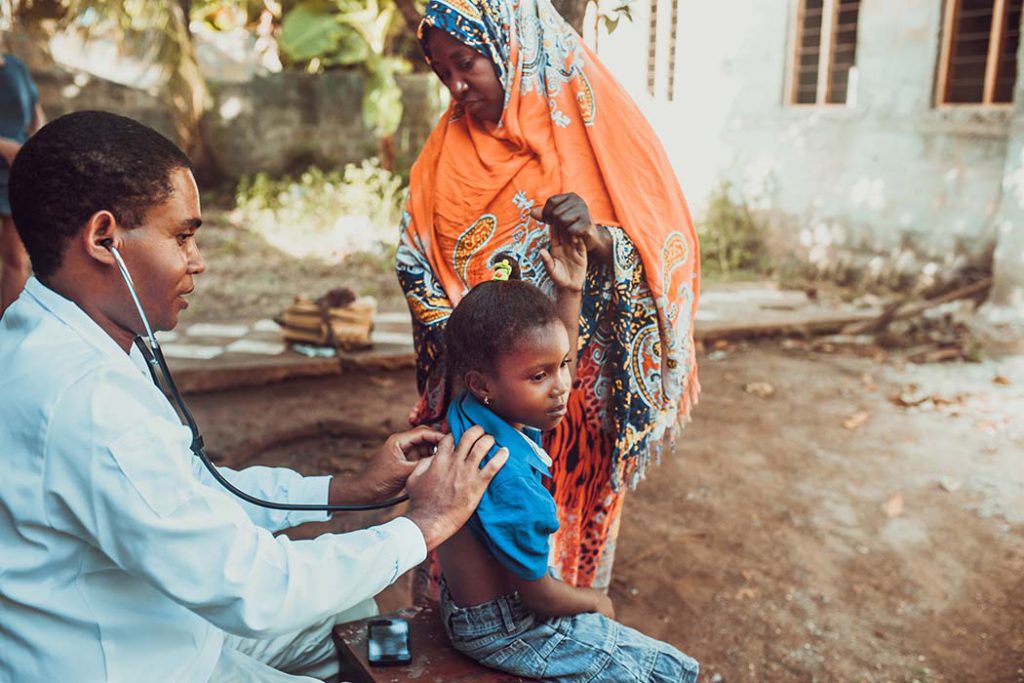 Undergraduate students in health professional programs will be fully funded for summer experiential learning placements in seven African countries under a new program.
The program, a partnership between UM and Western University in London, Ont., aims to enhance equity, diversity, inclusion, decolonization and Indigeneity (EDI-D-I) knowledge and skills in health care.
Funded by $1.96 million from Canada's new Global Skills Opportunity program, the placements are intended for members of historically under-represented groups.
To be eligible for the program, called Achieving Equity and Global EDI-D-I Competence in the Canadian Health Sector Workforce, a student must identify or have lived experience as disabled, racialized, Indigenous, 2SLGBTQIA+, low-income, or practise a minority faith or religion.
"This is an amazing opportunity for historically, and currently, systemically excluded students to benefit from an international program," says Valerie Williams, director of equity, diversity and inclusion for the Rady Faculty of Health Sciences.
Students can be undergraduates enrolled in dentistry, dental hygiene, medicine, nursing, pharmacy or rehabilitation sciences.
Prior to the learning placement, students accepted into the program will complete a virtual course in EDI-D-I to prepare them for their international experience.
Williams encourages all students who are eligible to take advantage of the opportunity because it will have a lasting impact on their skills and capacity as health professionals.
"Students will gain diverse perspectives that will enrich their careers. They will build relationships and understanding with people different from themselves," says Williams.
"This will go a long way to improving patient care and reducing health-care disparities in our communities."
Participants will learn how health-care professionals work in another country, giving them insight they couldn't gain in Canada, organizers say.
The program seeks to remove barriers that often prevent systemically oppressed students from participating in international learning experiences. Organizers say one typical obstacle is the cost. Another is that students may be discouraged from applying to a program because they don't see anyone like themselves represented.
Some students with disabilities may require adaptations to their living space or may need to take an attendant with them in order to participate. These students might not apply for a typical program.
A total of 102 learners from UM and Western will be selected for the program, which will be offered in the summers of 2022, 2023 and 2024. Students will spend their two-to-three-month placements in Kenya, Uganda, Rwanda, Malawi, Senegal, Liberia or Benin.
The program will place each student with an African organization that reflects their interests.
Grants will be determined based on need, and students can apply for up to $10,000 in funding.
Students who are interested in participating in 2023 or 2024 can read more: news.umanitoba.ca/applications-open-for-rady-student-work-experience-opportunity-in-africa/
BY UM TODAY STAFF