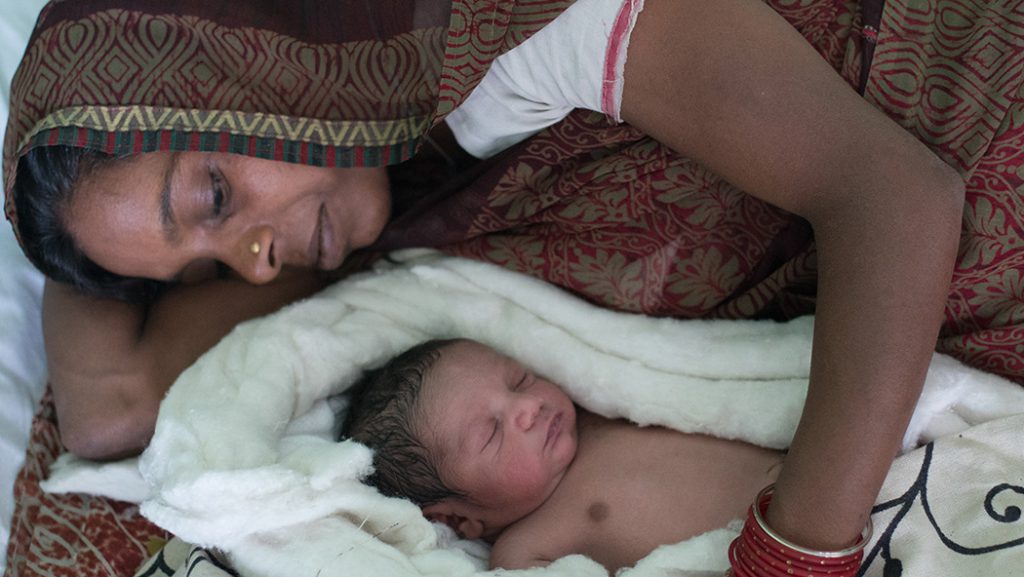 A new, transformational five-year investment of $87 million USD from the Bill & Melinda Gates Foundation will enable the UM Institute for Global Public Health and the Government of Uttar Pradesh, India's most populous state, to continue working together to support maternal and newborn health.
The UM institute leads the Uttar Pradesh Technical Support Unit (UP TSU), funded by the Bill & Melinda Gates Foundation. It works in partnership with the government to strengthen reproductive, maternal, newborn and child health in the state.
When UM researchers first started working in Uttar Pradesh in 2014, about 45 out of every 1,000 babies died in the first month of life.
That rate has been lowered through work with local governments and academic and development partners to strengthen health systems and policies.
"Each year, more than 5.5 million babies are born in Uttar Pradesh, so improving outcomes for mothers and their newborns and children in that state is one of the most important public health initiatives in India and globally," said James Blanchard [MD/86, B.Sc.(Med.)/86], executive director of the Institute for Global Public Health in the Rady Faculty of Health Sciences and Canada Research Chair in epidemiology and global public health.
The newborn survival rate is being improved through persistent government efforts, supported by programs such as nurse mentoring and visits to mothers' homes by UP TSU-trained nurses.
Vandana Singh, a hospital nurse in Manjhanpur, said the mentoring support she received helped ensure that she could manage maternal and neonatal issues.
"This has increased my confidence in managing maternity complications independently," she said.
Singh and other UP TSU-trained workers are able to support new mothers in their own homes by performing regular assessments and educating mothers about newborn feeding and care.
The mentoring programs initially designed and supported through the partnership between the Government of Uttar Pradesh and the UM team are now being funded and managed by the government across the state, improving the overall quality of care.
Long-serving doctors are noting improvements in clinical care by hospital staff, and in the availability and quality of equipment and other resources in health-care facilities.
There has been progress in "serving the community with the right kind of services at the right time, resulting in a positive and safe birthing experience," said Dr. Ravindra Singh, former chief medical superintendent at the District Women's Hospital in Hardoi.
State government-led programming, training and policies supported by the UP TSU and other development partners led to a decrease in the neonatal mortality rate to 36 per 1,000 live births by 2019. This formed the basis for the new Gates Foundation investment in the partnership.
"With this new investment, we'll be supporting the government in scaling up critical initiatives across the state," said Marissa Becker [MD/99], UM associate professor of community health sciences and director of technical collaborations at the Institute for Global Public Health.
"We'll be optimizing programs at the community level, within health facilities and through health systems strengthening."
BY UM TODAY STAFF