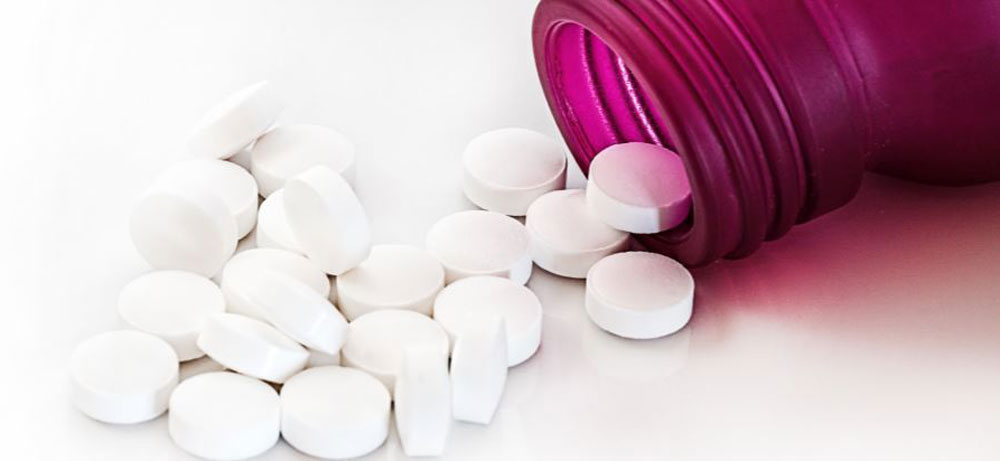 YOU MIGHT ASSUME that leadership in the pharmacy profession would focus on prescription drugs.
But when Derrick Sanderson [B.Sc. Pharm/08] and other Manitoba pharmacist leaders championed the elimination of overthe-counter access to codeine, the result was a win for harm reduction and patient safety.
Medications like Tylenol No.1 and Robaxacet-8 are known as low-dose or exempted codeine products. For most patients, they're a relatively safe means to treat mild pain.
That is, if you stick with the recommended dose. "People think that just because something is available over-the-counter that it can't hurt them," says Sanderson, an elected member of the council of the College of Pharmacists of Manitoba (CPhM).
A drug like Tylenol No.1, which contains both codeine (an opiate) and acetaminophen, isn't likely to cause an issue for most patients. But people who misuse opioids may swallow more than the 12 tablets the average adult can safely consume in a day. Others might take an unsafe amount trying to ease chronic pain.
"That can cause serious side effects," says Sanderson. "But the bigger problem is that if you take enough, the amount of acetaminophen you get with a relatively small dose of codeine can cause liver failure."
With the goal of reducing the misuse of codeine products, the CPhM council decided on a policy change. In February 2016, Manitoba became one of the first provinces to make the products prescription-only. Within a year, sales of low-dose codeine tablets dropped by 94 per cent.
The council received the 2018 CPhM Patient Safety Award for this initiative. "It was a huge honour, but more importantly, it was the right thing to do," Sanderson says.
Growing up in The Pas, Man., Sanderson had a part-time job at the local Super Thrifty pharmacy that sparked his interest in patient care.
He enrolled at the U of M, but was unsure of his ability to write a critical-thinking essay for acceptance into the pharmacy program. On a friend's advice he sought out English professor Dr. Vanessa Warne, who took him under her wing.
"Each week, she would give me a topic and one hour to write an essay," Sanderson recalls. "I still remember her first feedback: 'It's a good thing you didn't take my class. I don't think you would have done that well!'" But Sanderson persisted, honed his writing skills, and got into the program he'd come to Winnipeg to pursue.
Graduating in 2008, he returned to his hometown. He has worked at The Pas Health Complex ever since, tirelessly advocating for health equity in the North. "This community is really important to me," says Sanderson, whose family has deep roots and strong connections in the town of 5,500.
Now the regional pharmacy director of the Northern Health Region, Sanderson is one of only five pharmacy directors in the province. In the North, he says, "we're challenged by geography, by technology, by access to services."
But that doesn't stop a resourceful Northerner. One of his proudest accomplishments has been helping to create standardized medication service for personal care homes in the North.
"By maximizing how prescriptions are packaged for patients, we were able to create greater efficiency. Creating a single delivery pouch instead of relying on multiple blister packs of different medications means the nurse can spend more time with patients and less time delivering meds."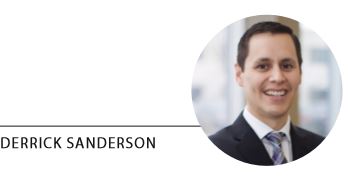 Sanderson sits on province-wide committees, including the group that monitors drug shortages for hospital patients. He has high praise for his wife, Kathryn, who holds the fort with their three children when he travels in service of the profession.
In 2018, Sanderson was recognized by CBC Manitoba with a Manitoba Future 40 award. "It's a big honour to be named with 39 other young budding leaders," he says. "It's neat to see how much young Manitobans are doing to move our province forward."
BY ANNETTE ELVERS