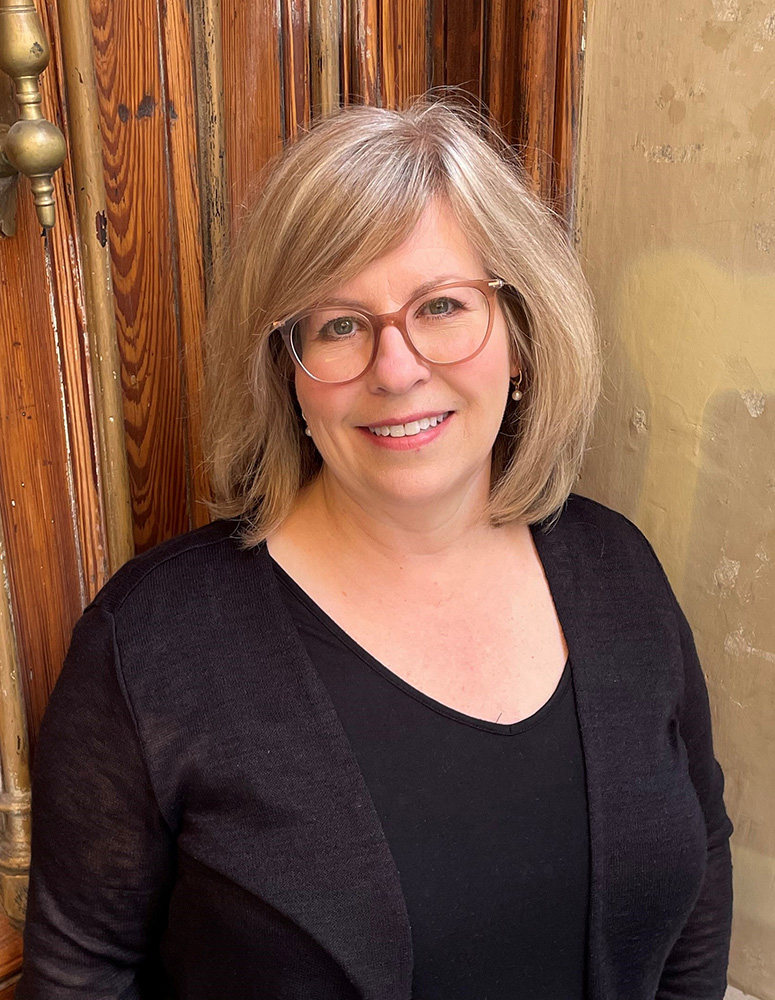 Monika Warren [BN/90] says her proudest leadership moments always involve interprofessional teamwork.
"When you include everyone's voice in the conversation, the team feels empowered and will work together to find innovative solutions," says Warren, who was appointed by Shared Health in January 2022 as Manitoba's new chief operating officer for provincial health services and chief nursing officer.
Early in her nursing career, leadership roles were not something Warren considered.
"I always say my career wasn't planned. It was a series of open doors that I walked through, sometimes with some trepidation. But all along the way, I had mentors who encouraged me."
Born in Winnipeg, Warren graduated with her bachelor of nursing in 1990, when there were few jobs available in Manitoba. Many of her classmates were moving out of the province, and she was considering a move herself.
But after spending her last UM practicum in oncology at Health Sciences Centre (HSC), she was offered a job there with a new bone marrow transplant program.
"I worked there for 13 years, and very much grew from a novice nurse into more of an expert," she says.
The role led to her first taste of nursing leadership. "I went on to work for the Winnipeg Regional Health Authority, introducing a bed utilization tool and educating staff," she recalls.
Warren, who completed a master's degree in leadership studies in health care from Royal Roads University in 2010, spent a few years in other hospital leadership roles before returning to HSC in 2014.
She held senior positions there in women's and children's health before being charged with preparing the staff to move into the new Women's Hospital, which opened in 2019.
The input of direct care staff was a key ingredient, she says, in decisions such as how the new hospital's electronic patient record was designed and how ventilators were linked into the monitoring system in the neonatal intensive care unit.
"From how we document the patient's vital signs to where we placed plugs in the walls, we incorporated many ideas from frontline staff," she says.
From 2020 until this year, Warren led the province's COVID-19 operations response, including developing surge plans for acute care facilities and co-ordinating clinical responses.
"The pandemic was the first time I'd seen us, as a provincial health system, come together in such a significant way," she says.
Warren gives particular praise to her predecessor as chief nursing officer, Lanette Siragusa [BN/95, MN/08],who has recently joined UM in a dual role as vice-dean, education of the Rady Faculty of Health Sciences and associate director of Ongomiizwin – Health Services.
"Lanette and I worked very closely in incident command these last few years, and she was instrumental in shaping my understanding of our health system at a provincial level."
Warren says she looks forward to meeting with nurses across the province in her new position. She recognizes the toll that COVID-19 has taken.
"We're entering a time of recovery, healing and rebuilding," she says. "We need to listen to nurses' voices. They answered the call to support and care for clients, patients and residents during some very dark times."
BY ALAN MACKENZIE