Treat patients with respect, revered Elder tells medical grads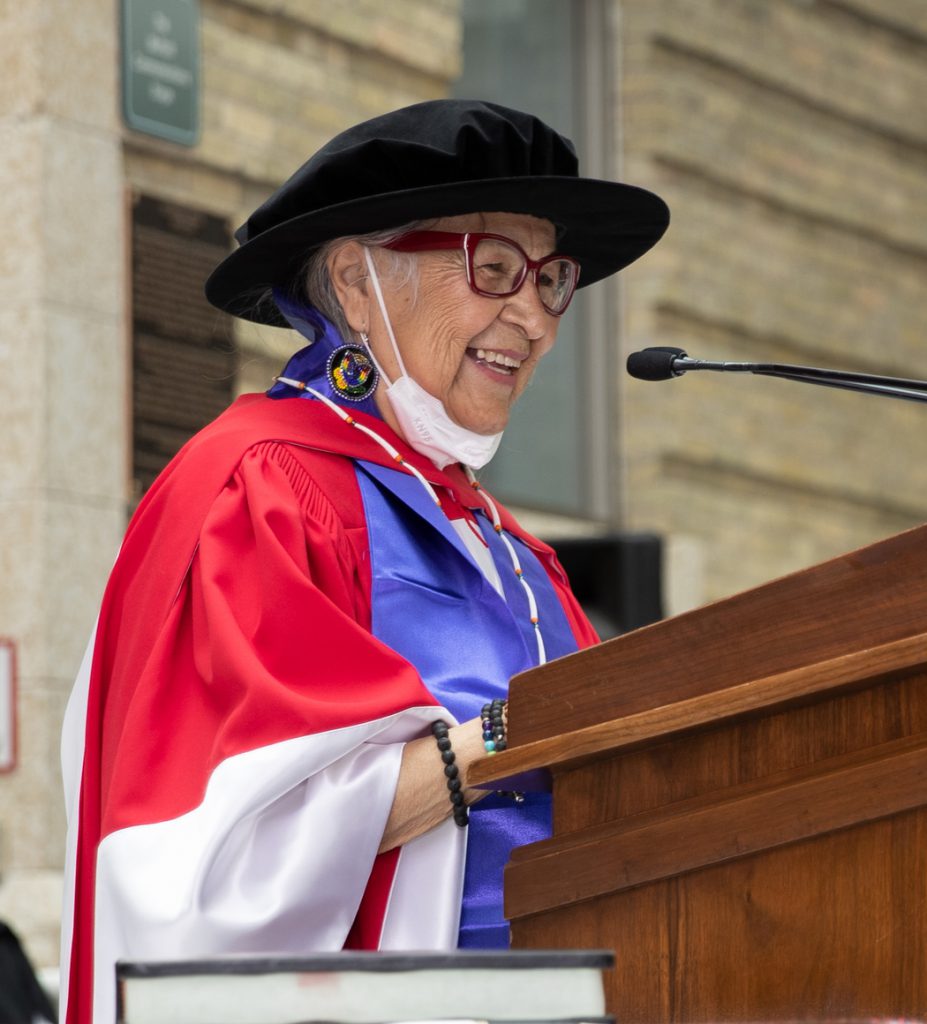 An Ojibway Elder called on newly graduated doctors to follow the Seven Sacred Teachings – love, courage, humility, wisdom, honesty, respect and truth – as they left the UM medical school to start their residencies.
Treat every patient with respect, Elder Margaret Lavallee [LLD/22] told the Max Rady College of Medicine Class of 2022 at Spring Convocation in May.
"No matter who you see as a patient – it could be someone from the streets, or it could be someone from other places – you must always remember that respect."
The university conferred an honorary Doctor of Laws degree upon Lavallee at the ceremony. Melanie MacKinnon [BN/96], head of Ongomiizwin, the Indigenous Institute of Health and Healing in the Rady Faculty of Health Sciences, presented Lavallee with a medallion necklace carrying her spirit name.
Lavallee, a survivor of the residential school system, has dedicated more than 50 years to the goal of attaining equitable, culturally safe health services for Indigenous people.
Now a respected Elder in Residence at Ongomiizwin, Lavallee is committed to sharing Indigenous culture and knowledge, mentoring students and working toward reconciliation.
---
'Advocate for a better, healthier and more just life'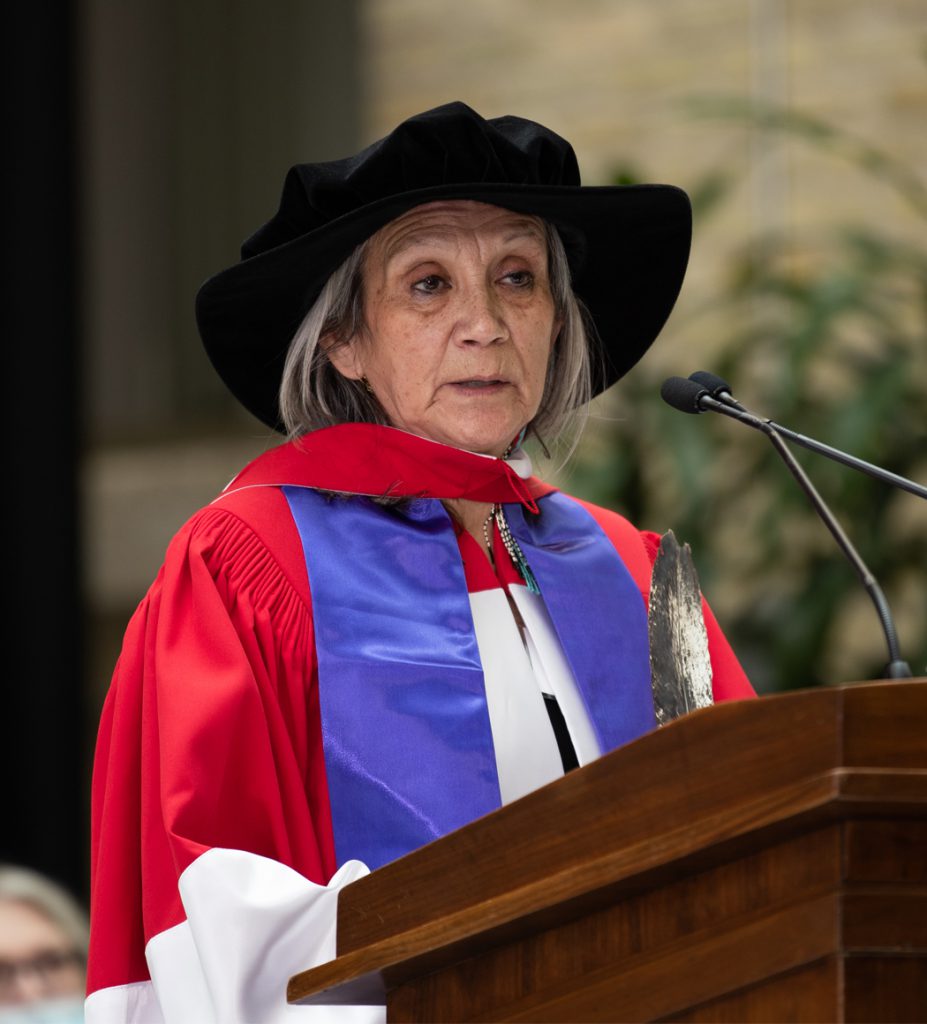 Mary Jane McCallum [DMD/90, LLD/22], a Cree dentist and Canadian senator, encouraged the dentistry and dental hygiene graduates of 2022 to improve the world for those who aren't yet born.
McCallum, who graduated from UM in 1990, is believed to be the first Indigenous woman in Canada to become a dentist.
The university conferred an honorary Doctor of Laws degree upon McCallum, who has been a champion for health care in northern and Indigenous communities.
"We acknowledge that all humans, regardless of race, colour, religion, come from a heritage of strength, and that we use that strength to advocate for a better, healthier and more just life for all Canadians," McCallum said in her Convocation address.
"The more we think of ourselves as living ancestors to the generations yet to come, the more we respect the roles that we play today," added McCallum, a residential school survivor who has been a member of the Canadian Senate since 2017.
Marcia Anderson [MD/02], vice-dean Indigenous health, social justice and anti-racism of the Rady Faculty of Health Sciences, presented McCallum with an eagle feather.
---
Nursing leader welcomes new 'pioneers'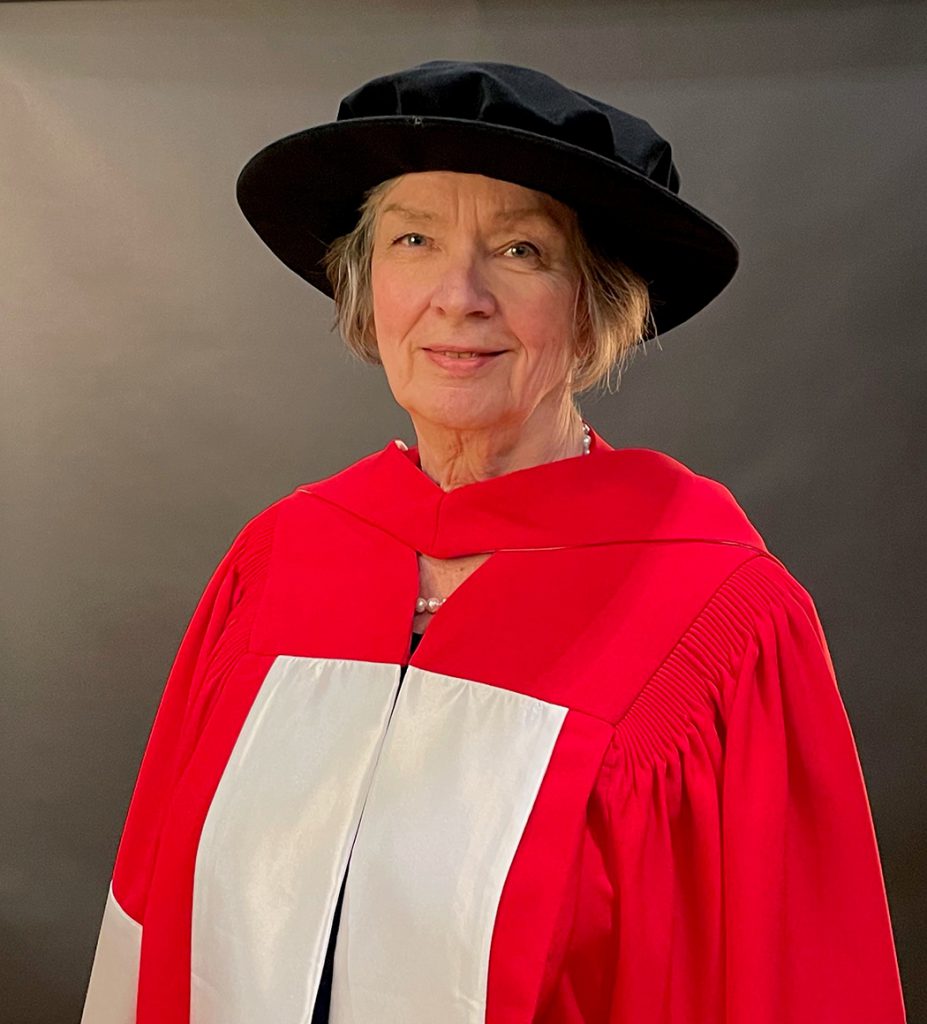 Retired nursing leader Jan Currie [BN/72, LLD/22] called the College of Nursing's 106 new graduates "pioneers" for the ways in which they adapted during the COVID-19 pandemic.
"New processes, new roles and a general disruption of your education will always be what you remember that led you to today," she said in her Convocation address.
Currie, who received an honorary Doctor of Laws degree at the ceremony, reflected on how interprofessionalism and gender equality have evolved in health care over the last 50 years.
"The interprofessional collaboration within health care had its roots in our work 20 years ago and has served you well in adapting to COVID," she said.
Currie began her career at the rehabilitation hospital at what is now Health Sciences Centre. She went on to a number of administrative roles and later served as CEO at Deer Lodge Centre and vice-president and chief nursing officer at the Winnipeg Regional Health Authority.
"She saw herself caring for patients by supporting the skills of thousands of employees," said Dr. Netha Dyck [BN/88], dean of the College of Nursing, who presented Currie with the honour.
BY UM TODAY